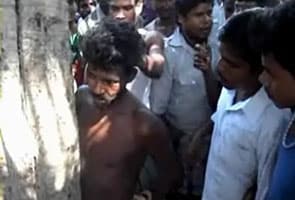 Bondanga, West Bengal:
A 38-year-old man today allegedly beat his two-year-old son to death in a drunken fit in Bondanga near Shantiniketan in West Bengal. He has been arrested.
The accused, Kartik Tudu, a tribal daily-wager, allegedly first attacked his wife at around 1 pm. He then reportedly turned to his son and hit him. The impact of the blow was such that the boy allegedly died on the spot.
Tudu allegedly tried to flee from the spot but villages managed to nab him. They later tied him to a tree and started beating him up.
The police arrived an hour later and took him into custody.