Highlights
Ram Vriksh Yadav among 24 killed in Thursday's violence: Police
He led cult that had taken over Mathura park, cops went to evict them
Members of the group had attacked police by setting gas cylinders afire
Mathura:
Ram Vriksh Yadav, leader of the cult that clashed with policemen in Mathura on Thursday, was among those killed in the violence, the police have said.
Twenty-four people, including two policemen, had died
in the clashes.
Yadav was the key accused of leading the violence and
ran a camp backed by a private army divided into units
which had taken over Mathura's Jawahar Bagh. He had eight cases against him including murder and land-grabbing.
More than 3,000 people of the cult, which called itself Swadhin Bharat Vidhik Satyagrah, had
ambushed nearly a thousand policemen with swords, guns and grenades
after police launched a drive to evict them.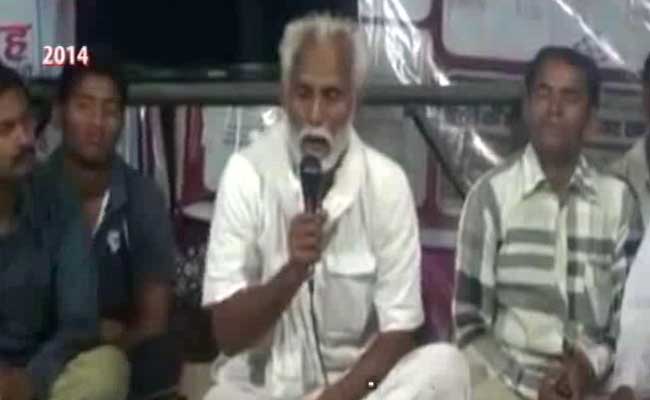 They also lit hundreds of cooking gas cylinders leading to a huge explosion and causing most of the deaths. "He died in one of the explosions. As far as we are concerned, he was guilty in the eyes of the entire UP police force," Uttar Pradesh police chief Javed Ahmed said.
The identity of several of those killed, including Yadav, could not be confirmed till Saturday as many of them were
charred and no one had turned up to claim them
.
According to sources, Yadav hailed from the Ghazipur district of Uttar Pradesh. He formed an offshoot of the Jai Gurudev sect after the death of its leader in 2012 and a fight over succession.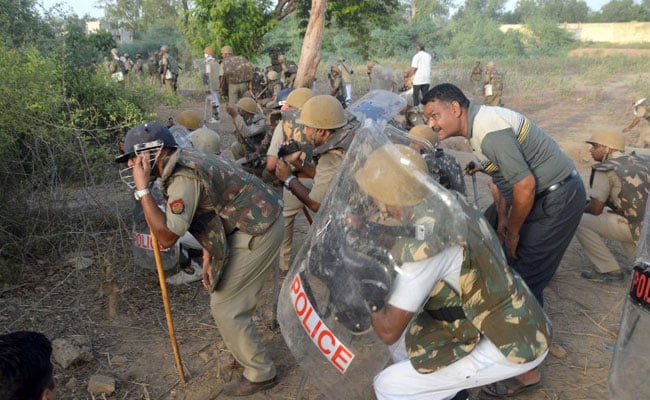 Claiming to be political and social revolutionaries, his group said they were fighting for the abolition of elections and cheaper fuel for everyone.
In March 2014, his group was allowed to camp at Jawahar Bagh for two days after being denied permission to take a protest march to Delhi - an encroachment started which ended on Thursday.
Government sources had told NDTV that they had started action against the encroachment in the park a month ago, when the last appeal by Yadav was rejected by a court.
Chief Minister Akhilesh Yadav's government has faced sharp criticism for the operation. He later said that he did not "anticipate they (members of the sect who attacked cops) would be so well armed".