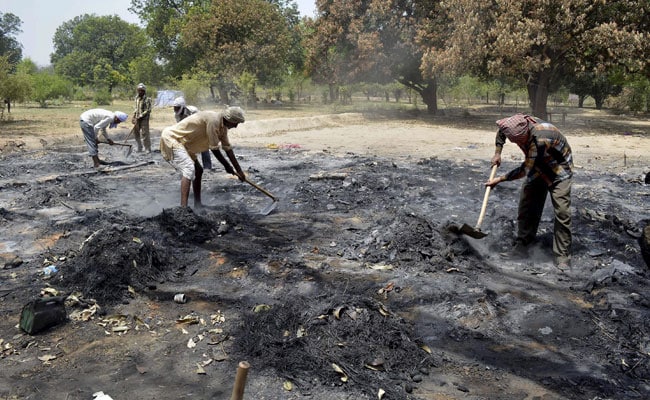 Mathura:
The wife of Superintendent Police (city) Mukul Dwivedi, who was killed during clashes in Mathura on June 2, 2016, is upset at the treatment given by the Yogi Adityanath government to the slain officer.
"Neither we got justice nor respect from the Yogi government," said Archana Dwivedi. She said BJP leaders had promised support when their government was not in power, but so far "nothing has come from them".
"Even Jawahar Bagh has not been named after my husband who sacrificed his life," Archana Dwivedi said.
At least 29 people, including Mukul Dwivedi and Farah police station officer Santosh Yadav, were killed in the
clashes during a drive
to evict illegal occupants of Jawahar Bagh in Mathura by activists, believed to be of Azad Bharat Vidhik Vaicharik on June 2, 2016.
The CBI is investigating the case following orders of the Allahabad High Court.
Uttar Pradesh Minister for Power Srikant Sharma admitted that the CBI investigation in the case was moving slowly but said that Jawahar Bagh would be renamed soon.