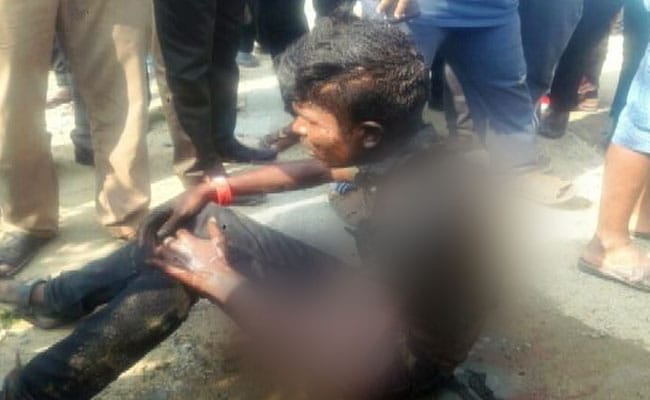 Chennai:
A 21-year-old cab driver, who had
set himself ablaze in full public view
in Chennai on Wednesday after a tiff with traffic policemen over a spot fine, succumbed to his injuries today, a senior police official said.
A police sub-inspector has been suspended in connection with the incident and the case will now be referred for a magisterial probe, the official added.
However, the irate family members of Manikandan, a native of Tirunelveli district, demanded action against all the police officials allegedly involved in the incident and threatened to launch a stir if their demand was not met.
On Wednesday, the youth was fined for allegedly not fastening his seat belt while driving his car on the busy Rajiv Gandhi Salai.
Though he had paid the fine, he subsequently picked up an argument with the traffic police personnel and allegedly tried to click pictures with his mobile phone about "police harassment".
He later recorded a video alleging that police treated him badly and beat him up.
Alleging that he was humiliated in full public glare, the driver then suddenly took out a petrol can from his car, poured the fuel all over his body and set himself ablaze.
He was rushed to Government Kilpauk Medical College Hospital, a speciality institution for treating burn injuries.
The incident came a month after a man set on fire his two children and wife before committing self-immolation in front of the district collectorate in Tirunelveli over alleged harassment by a money-lender.