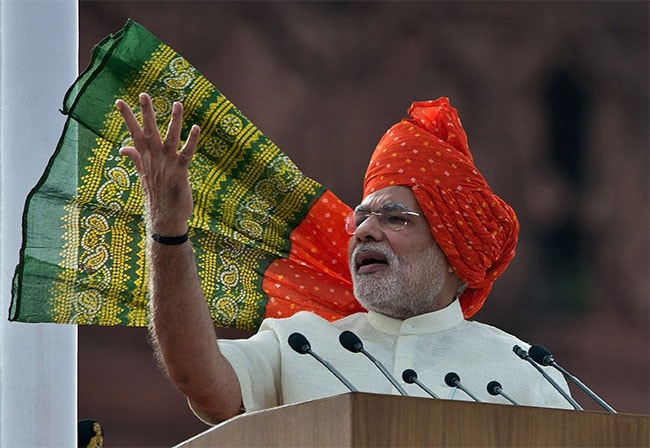 New Delhi: India's 65-year-old Planning Commission was reborn today as "NITI Aayog" or National Institution for Transforming India, as part of a revamp announced by Prime Minister Narendra Modi in his Independence Day speech.
Here is your 10-point cheat-sheet on the restructured plan panel:
"Through NITI Aayog, we bid farewell to a 'one size fits all' approach towards development. The body celebrates India's diversity & plurality," PM Modi tweeted on Thursday.
The new body will have the Prime Minister as its chairperson and will include all Chief Ministers and Lieutenant Governors.
The rejigged Commission aims to evolve a shared vision of national development priorities, sectors and strategies with the active involvement of states.
It will develop mechanisms to formulate credible plans at the village level and monitor and evaluate the implementation of programmes.
An official statement said NITI Aayog will serve as a think tank of the government as "a directional and policy dynamo" and will advise the Centre and states on key policy matters.
"Having served as a CM in the past, I am very much aware of the importance of actively consulting the states. NITI Aayog does precisely that," PM Modi tweeted.
The new plan body will have up to five full time members and four union ministers. The permanent members are expected to be experts from various fields.
India's first Prime Minister Jawaharlal Nehru, a socialist who admired Joseph Stalin's drive to industrialize the Soviet Union, set up and chaired the Commission to map out a development path for India's agrarian economy.
In his speech at Red Fort on August 15, PM Modi indicated that the Planning Commission had run its course. Days later, he also sought public opinion on what shape the new plan panel should take.
The opposition Congress has criticised the restructuring plan, calling it "shortsighted and dangerous".