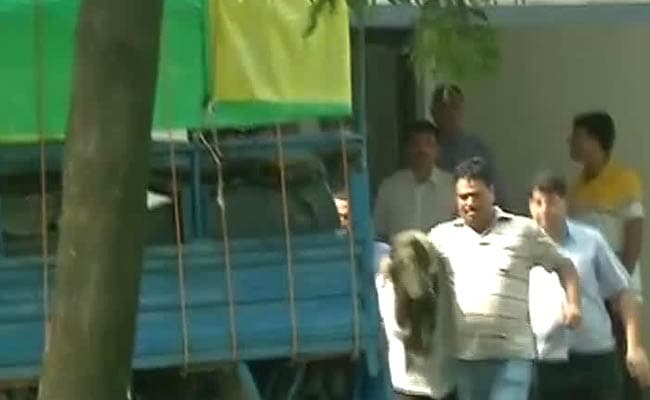 Srinagar, Jammu and Kashmir:
The National Investigation Agency (NIA) is interrogating the captured Pakistani terrorist, Mohammed Naveed in Srinagar, the capital of Jammu and Kashmir where he was brought from Jammu.
Here are 10 latest developments in this story:
The focus on interrogation is a reconstruction of events of how Naveed spent nearly two months in the Kashmir valley.

NIA and Jammu and Kashmir Police are working together on actionable intelligence, sources said.

The Police are trying to identify local contacts who he has named during the interrogation, according to sources.

One person has been arrested by the Police for allegedly sheltering Naveed for six days in South Kashmir.

The clues provided by Naveed had led the security forces to a hideout where a Lashkar-e-Taiba terrorist, Tariq was hiding. He was killed in an encounter with security forces three days ago.

According to sources, Naveed's handler in Pakistan, Qasim gave instructions to the terrorist about where to go and whom to meet.

Naveed had infiltrated with a group of four terrorists from Tangmarg, while his partner who was killed on Wednesday, had infiltrated from the Poonch sector, sources said.

The security agencies are also trying to find out where Naveed and his accomplice procured their weapons from.

Naveed and another terrorist identified as Noman had attacked a Border Security Force convoy on a highway near Udhampur on Wednesday. They were armed with AK-47 guns and grenades.

While terrorist Noman was killed in the engagement of fire, Naveed was overpowered by a group of villagers whom he had taken hostage.