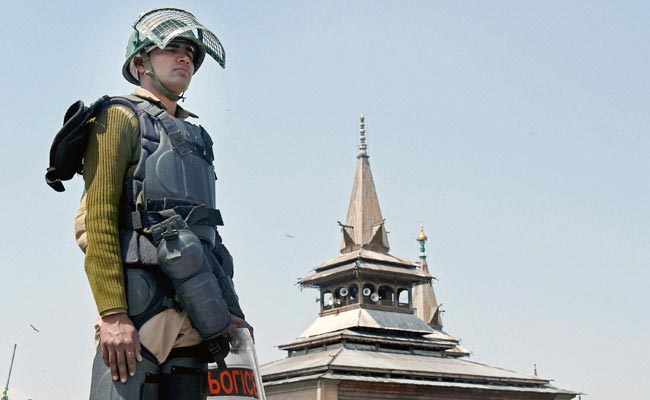 Highlights
Four killed during clashes between protesters, security forces on Tuesday
Protests after locals alleged soldier molested girl, army refuted claims
Curfew imposed in Srinagar, Handwara to check the escalation of violence
Srinagar:
Amid anger over the death of a young cricketer and three others in firing by security forces in Handwara and Kupwara, mobile internet services have been suspended in the Kashmir valley to check the spread of rumours, officials said today.
Here are 10 developments in the story:
Mobile Internet services like WhatsApp were not available in Srinagar, Kupwara, Baramulla, Bandipora and Ganderbal districts of the Valley this morning.

Four persons have been killed in clashes between protesters and security forces in north Kashmir's Kupwara district since Tuesday.

The protests erupted after locals alleged that a soldier had tried to molest a school girl in Handwara town.

To refute the allegation, the army released a video of the girl's statement yesterday. In it, she does not talk about molestation by any soldier but says a boy grabbed her bag, pulled her and abused her when she went to the washroom after school on Tuesday.

The police say security forces opened fire when some 500 protesters surrounded the main army post, started throwing stones and tried to burn it.

Nayeem Butt, a promising cricketer, 70-year-old Raja Begum and Mohammad Iqbal, 21, were killed in the firing.

Another man died in Kupwara after being hit on the head by a tear gas shell.

A curfew was imposed in Srinagar, Handwara and neighboring villages to check the escalation of violence.

Shortly after Nayeem's burial, clashes broke out as villagers defied the curfew and threw rocks at security men who responded by firing tear gas. The clashes took place even as shops and schools were closed and streets deserted due to the security lockdown and a daylong strike call by separatist groups.

Mehbooba Mufti, who recently took over as Chief Minister, said the killings would have a "negative impact" on her government's peace efforts in the region.