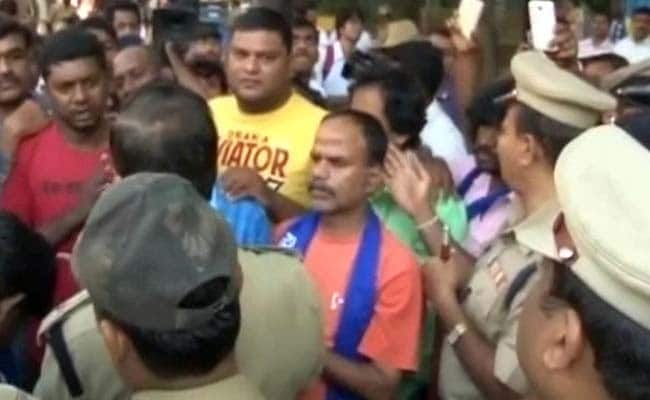 Bengaluru:
The director and principal of a school in Bengaluru, where a six-year-old girl was allegedly raped last week, were arrested on Saturday, reportedly for failing to ensure the safety of children on the school campus.
The police had earlier arrested a teacher for the alleged sexually assault, the fourth such case in the city since July. The police say the teacher has confessed to the crime.
The director and principal were arrested under Indian Penal Code sections 188 (disobedience to order duly promulgated by public servant) and 336 (act endangering life or personal safety of others), said Additional Commissioner of Police Alok Kumar.
The child, a student of Class 1, was allegedly assaulted twice, Mr Kumar had earlier told NDTV.
The child allegedly came home and complained of pain. She was taken to a doctor who reportedly confirmed that she had been sexually assaulted. A rape case was registered on Thursday and the teacher was questioned on the child's mother's complaint.
The case emerged barely a week after a nursery student was allegedly sexually abused at another school in the IT city. The three-year-old child was allegedly attacked on October 21, last Tuesday. On the Chief Minister's orders, the police filed a criminal case against the school.
The same day, a charge-sheet was filed in the attack on a six-year-old girl at the Vibgyor International School in July - the first case that highlighted the grossly inadequate security in schools in Bengaluru. The two gym instructors arrested in the case have been charged with gang-rape and destruction of evidence.
The government has already warned of tough action against managements flouting safety norms for children.
Chief Minister Siddaramaiah has warned school managements that permission granted to their institutions would be revoked and criminal cases filed against them if they violate guidelines for safety of children.