Bengaluru:
A day after Chief Minister K Siddaramaiah sounded an emergency and asked for over 15,000 potholes on Bengaluru's scarred roads to be fixed within 15 days, another woman died on Tuesday when she was flung from a scooter and crushed by a lorry near Devanahalli in the Karnataka capital. Four people have died since last week in Bengaluru in accidents caused by potholes.
G Veena, 21, was riding pillion behind her older sister, who swerved to avoid a pothole on their way home. As the two-wheeler slowed, a truck hit them from behind. Both the women fell from the scooter and the truck ran over G Veena, killing her instantly. Her sister G Lakshmi, 24, has serious injuries and is in hospital.
The police said the truck driver escaped. Angry residents blocked the road protesting against the terrible condition of the road.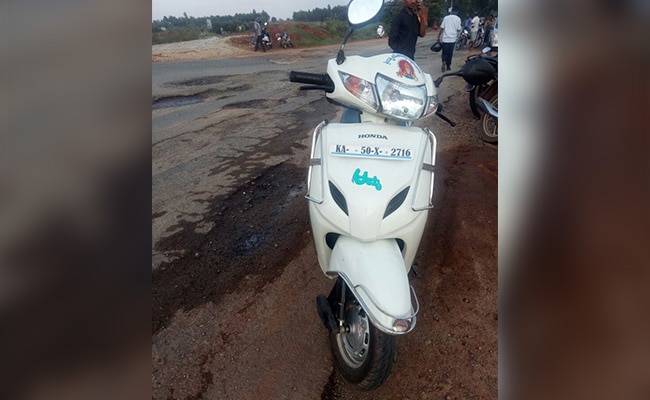 On Sunday, 47-year-old Radha Ajanappa was killed in the same way
that G Veena was. She too was thrown off a scooter when her nephew, who was driving, tried to avoid a pothole on the Mysuru road. The front wheels of a truck ran over Ms Ajanappa's neck and she died instantly.
Days before, Anthony Joseph, 55 and his wife Sagai Mary, 53, were killed when a Tamil Nadu road transport bus knocked down their two-wheeler. Mr Joseph, who was driving, too was trying to negotiate a pothole on a flyover when the bus hit their scooter.
Monsoon rain and frequent flooding over the last few months have battered Bengaluru's roads and the municipality claims there are now more than 15,000 potholes in the city's 14,000 km road network which they have said can only be fixed once the rain stops.
The Chief Minister, who has held meetings with top officials to discuss Bengaluru's roads, has said that is not an option. "I have instructed the commissioner of the corporation to fill up the potholes in 15 days. All the potholes should be filled up or else we will investigate and take action against the people responsible," Mr Siddaramaiah said on Monday.
He has been attacked by the opposition, with the BJP alleging a substandard work on roads as part of a scam. The Chief Minister's own party, the Congress has warned that Bengaluru's escalating civic problems could cost the party the assembly elections to be held next year. Bengaluru has 28 of Karnataka's 224 assembly seats.
(with inputs from PTI)