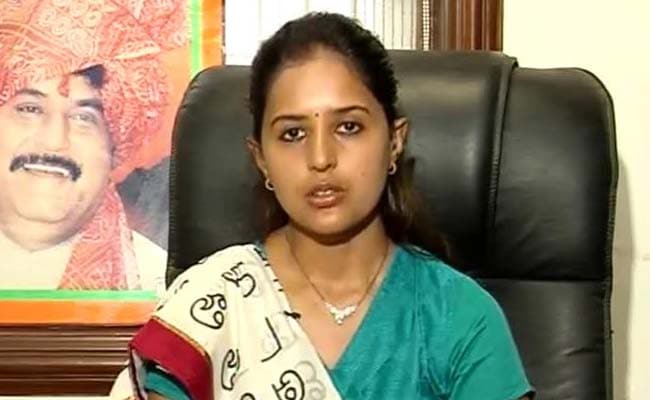 Beed:
Pritam Munde, the younger daughter of the late BJP leader Gopinath Munde, scripted history on Sunday with a record victory margin of around 7 lakh votes in the Lok Sabha by-elections from her father's home turf Beed.
The margin is even bigger than Prime Minister Narendra Modi's, who won the Vadodara Lok Sabha seat in May by 5.7 lakh votes.
It was Mr Munde's death in June in a car accident that had made the election necessary. And given the old family ties between the Thackerays and the Mundes, Sena chief Uddhav Thackeray has not fielded a candidate against Pritam.
But the outpouring of sympathy for 32-year-old political novice Pritam was overwhelming. Her elder sister Pankaja, to whom Sena had extended the same courtesy, won with a comparatively negligible margin of around 20,000 votes from Parli assembly constituency.
The record victory margin in Lok Sabha polls was held by Anil Basu of CPI(M), who won by 5,92,502 votes from Arambagh in West Bengal during the 2004 Lok Sabha elections. Pritam polled 9,22,416 votes, trouncing former Congress minister Ashok Patil, who secured 2,26,095 votes.