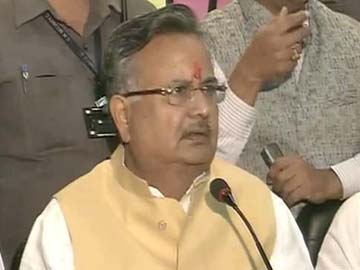 Raipur:
Incumbent Chief Minister Raman Singh won a third straight victory on a day that saw an intense see-saw between the ruling BJP and the rival Congress in one of the closest battles in Assembly elections 2013.
The win gives the BJP a 4-0 sweep in the elections that were seen as both a crucial test for the party's prime ministerial candidate Narendra Modi as well as a referendum on the Congress government at the Centre ahead of national elections, due by May next year.
"It is a historic day and I thank people of the state for the BJP's hat-trick," Mr Singh told reporters after he claimed victory.
State Congress leader Ajit Jogi, whose wife Renu Jogi and son Amit won their seats with impressive margins, accepted the defeat, blaming the "local anti-incumbency" for the defeat of some of the party's legislators.
Raman Singh defeated his Congress opponent Alka Mudaliyar in Rajnandgaon constituency by 35,866 votes. Alka is the wife of Congress leader Uday Mudliar, who was killed in a Naxal attack earlier this year that left more than 25 people, many of them Congress leaders, dead.
The BJP had 50 seats against the 38 seats of the Congress in the outgoing assembly.