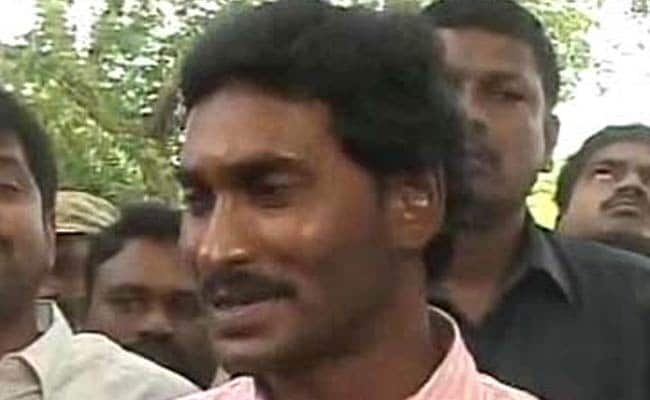 Hyderabad:
YSR Congress has announced that it will hold a dharna on August 10 at Jantar Mantar in Delhi to protest against the Centre's "delay" in granting special status to Andhra Pradesh and to highlight the Telugu Desam Party (TDP) government's "indifference" on the issue.
"Though YSRC president YS Jagan Mohan Reddy has time and again brought the issue to the notice of the concerned authorities in Delhi, there was no response and the state government has been silent on the issue for reasons not known. Hence, we have decided to hold a dharna in Delhi on August 10," party leaders Pilli Subashchandra Bose and Jyothula Nehru told reporters in Hyderabad.
Jagan Mohan Reddy had held a meeting with the party leaders earlier.
"Jagan Reddy would lead the dharna and later, accompanied by party MPs, MLCs, MLAs and other leaders, march to the Parliament," they said.
"The special status issue was raised by BJP leader Venkaiah Naidu, who wanted it (status) to be extended to ten years and not five years, while the then Prime Minister Dr Manmohan Singh assured of special status," they said adding that our state can develop industrially and on other fronts only if special status is accorded.
YSRC alleged that the TDP government is not taking any initiative on the issue.
"The TDP government should fulfill its promises and assurances before the commencement of the Monsoon session, so that other issues can be taken up for discussion instead of talking about the unfulfilled promises," Deputy Floor Leader Jyothula Nehru said.
"It has been a talking-tall government with little or no deeds and has been constantly downsizing the welfare schemes. In the Hudhud cyclone about 1.34 lakh houses were damaged in three districts of the state, but the government sanctioned only 10,000 houses. The number of pensioners and ration cards are drastically cut down so is the number of people receiving ex-gratia for giving up their land," he alleged.