Hyderabad:
Highlights
Nearly 1.2 lakh marriages to be held in the next few days
Lawmakers wrote to the speaker asking for offs after the weekend
Lawmakers skipped assembly session last week to attend AgTech Summit
Law-makers in Andhra Pradesh have been granted their request for leave, en masse, while the assembly is in session - to attend weddings.
They believe it is a good reason: it's a bumper time for weddings with an estimated 1.2 lakh marriages to be held over the next few days. Because it's been deemed an auspicious period.
The lawmakers are in the middle of their extended four-day weekend. They were in Anantpur yesterday to attend the wedding of a lawmaker's niece.
At least 100 lawmakers of the ruling Telugu Desam Party (TDP) had written to the Speaker, Kodela Sivaprasad Rao, asking to be excused for two days over their weekend off.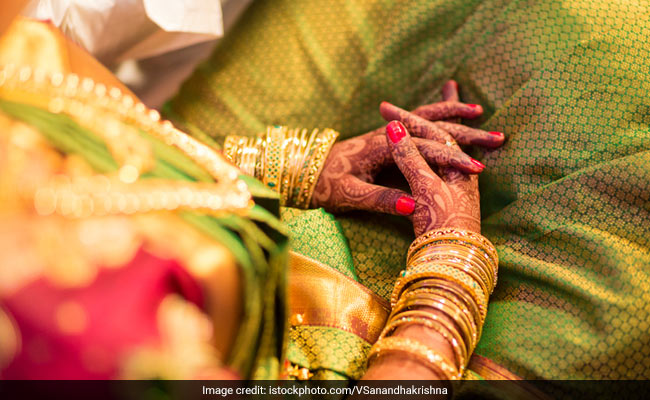 As a group that decides on the agenda for the session met earlier this week, the BJP's Vishnu Kumar Raju raised the request and everyone reportedly agreed that it was a good idea.
Andhra Pradesh Speaker Kodela Sivaprasad Rao and Finance minister Yanamala Ramakrishnudu acknowledged that "everyone needs to attend weddings and we understand sentiment." On Wednesday, the Speaker announced in the house that it would resume on Monday.
The session of the Andhra Pradesh legislature began at the start of the month and is to end on the 30th.
To make up, the lawmakers have agreed to two extra days in the session.
Andhra has 176 law-makers; of them, 67 from the main opposition party, the YSR Congress, are boycotting the entire session. So 100 members of the ruling party have been in the House along with three from the BJP.
The lawmakers skipped the session on two days last week too, to attend the AgTech Summit organized by the government along with the Bill and Melinda Gates foundation.
Andhra Pradesh legislators are among the highest paid in the country.
Last year,
they gave themselves a salary hike from Rs 95,000 to Rs 1.25 lakh a month
. Only one lawmaker in the house, a first-timer of the opposition YSR Congress, protested, calling the hike inappropriate at a time the state faced a financial crunch. His leader Jagan Mohan Reddy, however, backed the raise. As part of the hike, some perks including car allowances were doubled.
Get the latest election news, live updates and election schedule for Lok Sabha Elections 2019 on ndtv.com/elections. Like us on Facebook or follow us on Twitter and Instagram for updates from each of the 543 parliamentary seats for the 2019 Indian general elections. Election results will be out on May 23.