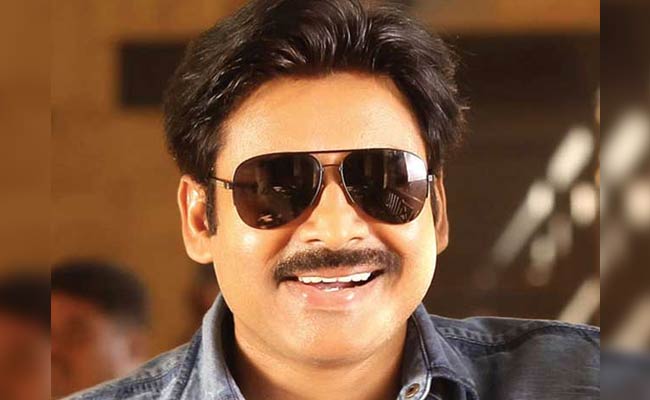 Highlights
Pawan Kalyan says he will run for parliament in 2019
Actor is currently shooting an action film
Had earlier said he may quit acting for full-time politics
Hyderabad:
Tamil Nadu is in thrall to the idea of superstar Rajinikanth joining politics, a possibility that "
Thalaiva
" says depends on "God's will." Now, in neighbouring Andhra Pradesh, similar fever is being generated by Telugu "Power Star" Pawan Kalyan who has said he's likely to run for parliament in 2019 from the Anantpur district. Adding to the frisson is talk that the 45-year-old may be shooting his last film.
Pawan Kalyan has said more than once in the past that he would quit acting if it does not leave him with enough time to be a full-time politician.
So there is talk that director Trivikram Srinivas' film, which is shooting right now, could be the last for the Power Star at least till the general election is held in 2019.
But there is no official announcement or confirmation. Sources close to Pawan Kalyan say only that for the next five months, he will be busy shooting the film, with an occasional political tour and a more determinedly political presence on social media.
Before the last election, Pawan Kalyan was wooed both by Chief Minister Chandrababu Naidu and Prime Minister Narendra Modi, whose parties allied in Andhra Pradesh. The popular hero chose to launch his own outfit Jana Sena in 2014, but then campaigned for the BJP-TDP combine before the assembly and parliament elections that were held jointly in Andhra Pradesh. Pawan Kalyan himself did not contest.
Analysts say his fan following and caste - Kapu, which accounts for 27 per cent of the population in the state - had a decisive impact on the TDP-BJP combine emerging victorious. He remained politically relevant through tours of rural areas and social media, often taking a stand antagonistic to the state government like on its acquisition of farmland for developing the state's new capital of Amravati.
Pawan Kalyan's elder brother, megastar Chiranjeevi, had also kept away from films to get involved in active politics. He launched his Praja Rajyam in August 2008 but subsequently merged his party with the Congress. Chief Minister Chandrababu Naidu had blamed Chiranjeevi's PRP for his defeat in 2009. Chiranjeevi, who is now a Congress MP, released his 150th film, Khaidi No 150, in January this year.
Political observers say Pawan Kalyan's announcement of running for parliament in 2019 was triggered partly by snide comments made a week ago about part-time politicians made by the Chief Minister's son, Nara Lokesh, who is also a minister.
While fans of Pawan Kalyan hope the action drama that he is working on currently will not be his last, there are others who are hoping his political debut will make a bigger and more lasting splash. He could even emerge as the Chief Ministerial candidate for a BJP-led front in Andhra Pradesh, sources say.