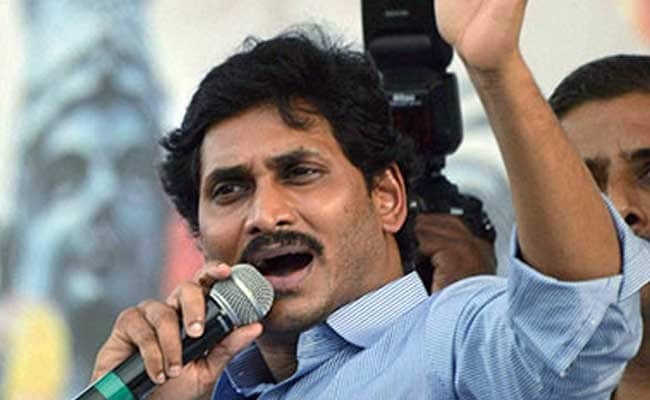 Vijayawada:
Two more legislators of the opposition YSR Congress in Andhra Pradesh including its deputy leader in the Assembly Jyothula Nehru today said that they were ready to "part ways" with the party and "join" the ruling TDP.
Jyothula Nehru the legislator from Jaggampeta constituency and Varupula Subba Rao, legislator from Prathipadu seat announced that they were indeed ready to part ways with YSR Congress and "act in accordance with the wishes of our supporters".
Vantala Rajeswari, first time legislator from Rampachodavaram tribal constituency, is also tipped to cross over to the TDP but there has been no word from her side yet.
All these three legislators are from East Godavari district.
So far, eight out of its 67 legislators deserted the YSRC since late last month and joined the TDP.
The number of defectors will rise to 11 if the three legislators from East Godavari quit YSRC.
The YSRC managed to win four out of the 19 seats in East Godavari district in 2014.
It would, in fact, be a homecoming for Mr Nehru who had served the TDP for over two decades and had been its legislator twice.
Mr Nehru was said to be sulking after he was denied the Public Accounts Committee (PAC) chairman's post that fell vacant after incumbent Bhuma Nagi Reddy resigned from it before joining the TDP.
YSRC president YS Jaganmohan Reddy, however, chose first-time legislator B Rajendranath Reddy for the PAC post.
Sensing Mr Nehru's move, Mr Jaganmohan Reddy sent Chandragiri legislator Chevireddi Bhaskar Reddy to Jaggampeta to placate Mr Nehru. But Mr Nehru reportedly refused to talk to Mr Chevireddy or even Mr Jagan and instead remained closeted with his supporters.
"I will respect your (the supporters) sentiments and will strictly go by what you say," the senior legislator said.
At the same time, Mr Subba Rao held talks with his supporters in Prathipadu and announced that he would join the TDP soon in deference to their wishes.
TDP sources said both Mr Nehru and Mr Subba Rao might formally join the ruling party in the first week of April.
"There will be more such developments after the ongoing Assembly (Budget) session ends," senior legislator Gorantla Butchaiah Chowdary said.
Meanwhile, TDP general secretary Nara Lokesh held discussions with party leaders from East Godavari district on the latest developments.