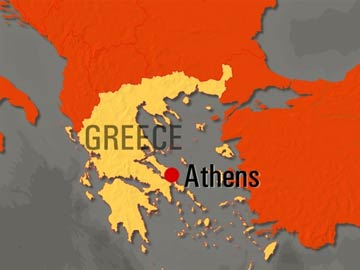 Athens:
A 5.8-magnitude earthquake struck the Greek island of Cephalonia in the Ionian Sea on Sunday, the Athens Observatory said, but there were no immediate reports of injuries.
The quake took place at 15:55 pm (1355 GMT) and was described as "very strong" by the Observatory. Its epicentre was 6 kilometres (3 miles) from the island's main town of Argostoli, some 280 km west of Athens.
"For the moment no casualties have been reported," a local police official told AFP. Early indications suggested there had been some damage to roads, he added.
"Some rocks have fallen onto roads and the roofs of some old houses have been damaged," the spokesman for the fire brigade, Nikos Tsongas, told local radio.
There were also reports that shop windows had been broken in Argostoli.
The tremor brought nervous residents into the streets, according to local authorities.
The quake was felt on several Ionian islands and as far away as Athens.
Several smaller aftershocks have been recorded.
Greek Prime Minister Antonis Samaras has asked Interior Minister Yiannis Mihelakis to pay a visit to the island, ANA news agency reported.
Greece is one of Europe's most earthquake-prone countries.
Cephalonia has previously been struck on several occasions and in August 1953 virtually every house on the island was destroyed during a major earthquake.
The island was also the setting for the popular novel Captain Corelli's Mandolin, about a Second World War romance between an Italian soldier and a local woman. A 2001 movie of the same name, starring Nicolas Cage and Penelope Cruz, was filmed on the island.