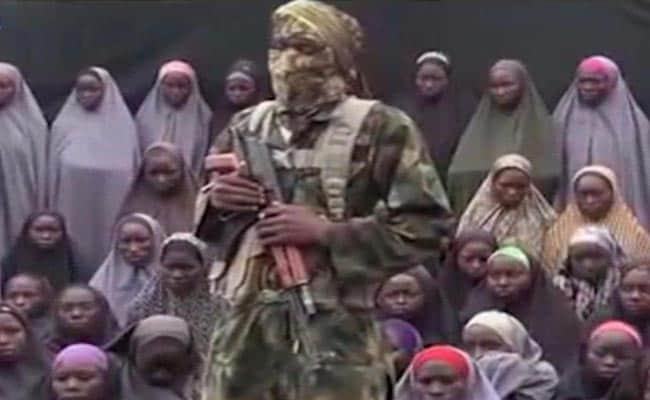 Kano, Nigeria:
At least five soldiers were killed in a surprise weekend attack by Boko Haram terrorists on a military base in northeast Nigeria, senior officers told AFP on Monday.
A group of Boko Haram fighters launched an attack on the army facility in the town of Buni Yadi at dusk Saturday, leading to an "intense battle", one officer said on condition of anonymity.
"We lost five soldiers in the attack, including a captain who was recently deployed to Buni Yadi," he said, asking not to be identified as he was not authorised to speak to the media.
"We are still trying to have a sense of the casualties on the part of the terrorists as their bodies are scattered in the bush."
The Boko Haram gunmen are believed to have regrouped after Nigeria's military chased them out of the group's Sambisa Forest stronghold in the neighbouring state of Borno last month.
Nigeria's military and government maintains the ISIS group affiliate is a spent force because of sustained pressure that has driven them out of swathes of captured territory.
Last month, Abuja said the insurgency, which began in 2009, was in its final stages, a year after President Muhammadu Buhari said the group was "technically" defeated.
But questions will be asked about how the rebels were able to attack such a sizeable military base and inflict casualties and the extent to which they pose a security threat.
Such attacks have been a common feature of the insurgency, with Boko Haram in the past regularly over-running military bases and seizing weaponry.
A spokesman for the Buni Yadi base, Lieutenant George Okupe, said: "There was indeed an attack in Buni Yadi by terrorists which was repelled.
"I cannot confirm any casualty for now. All I can say is that some soldiers are missing in action."
Buni Yadi, some 65 kilometres (40 miles) from the Yobe state capital, Damaturu, fell into the hands of Boko Haram in February 2014 after Boko Haram attacked a boys' boarding school.
At least 43 students were killed as they slept and the school was set ablaze.
The terrorists sacked the town and remained in control until March last year until they were ousted by the Nigerian military.