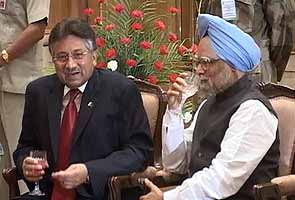 New Delhi:
A US diplomatic cable leaked by whistleblower website WikiLeaks quotes Prime Minister Manmohan Singh as saying that in 2006, he had reached an "understanding" on Kashmir with then Pakistan President Pervez Musharraf.
The cable claims Dr Manmohan Singh told an American delegation in April 2008 that "We had reached an understanding in back-channels, in which Musharraf had agreed to a non-territorial solution to Kashmir that included freedom of movement and trade."
"'Questioned by Representative Sheila Jackson-Lee about relations with Pakistan, the Prime Minister said Delhi and Islamabad had made great progress prior to February 2007, when President Musharraf ran into trouble," the cable adds.
It also quotes the PM as saying that "India wants a strong, stable, peaceful, democratic Pakistan and makes no claim on 'even an inch' of Pakistani territory."
Pakistan's former Foreign Minister Khurshid Mahmud Kasuri had told NDTV in January this year that both India and Pakistan had almost signed off on a draft agreement on Kashmir. This agreement included self-governance on both sides of the Line of Control and a joint mechanism to oversee governance, he had said.
(Read)
Mr Kasuri had also claimed that India and Pakistan's near resolution of the Kashmir issue had the backing of Pakistan's present Army Chief General Ashfaq Kayani.