India News | Reported by Sonal Mehrotra Kapoor, Edited by Shylaja Varma | Thursday March 8, 2018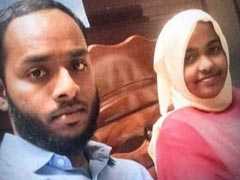 Kerala woman Hadiya is free to live with her husband, the Supreme Court ruled today, cancelling a Kerala High Court order annulling the 24-year-old's marriage to a Muslim man after converting to Islam. The judges said Hadiya is "at liberty free to pursue her endeavours," stating that the High Court should not have intervened.
India News | Press Trust of India | Thursday February 22, 2018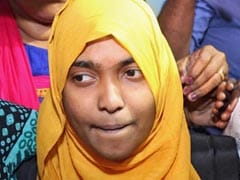 The Supreme Court on Thursday asked if a roving inquiry could be ordered into the "issue of consent" between two adults who married at will and if the Kerala High Court order annulling the marriage of Hadiya, an alleged victim of 'love jihad', was justified. The questions, from a bench of Chief Justice Dipak Misra and Justices A M Khanwilkar and D ...