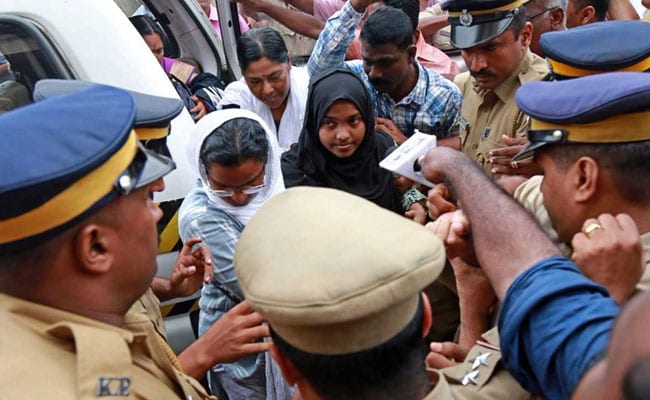 New Delhi:
Kerala's Hadiya, who was Akhila Asokan before she converted to Islam
, said today that she would meet her husband Shafin Jahan after winning a reprieve from the Supreme Court. The 25-year-old was yesterday freed her from her parents, who have refused to accept her marriage to a Muslim man and have alleged in court that she was brainwashed and indoctrinated for the purpose of terror.
"I want to meet Shafin Jahan. I believe I will meet him in Salem," she uttered repeatedly, facing reporters at the Delhi airport.
Escorted by Kerala policemen, Hadiya took a flight from Delhi to Coimbatore, from where she is likely to be taken to Salem by road.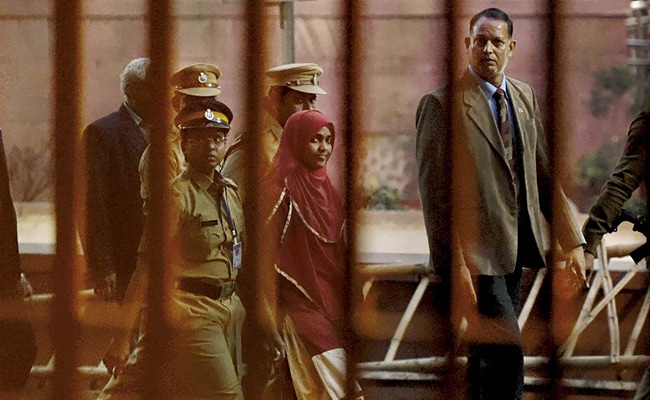 Hadiya will complete her homeopathy course from a college in Salem, the Supreme Court bench headed by Chief Justice Dipak Misra ruled yesterday. But while the court did not take a decision on her marriage, a lawyer said the ruling meant she was free to meet her husband at the college hostel where she will stay.
Hadiya's husband, 26, had challenged a Kerala High Court decision in May cancelling their marriage and ordering her to go back to her parents.
Confined at her family home in Kottayam for 11 months, Hadiya told three Supreme Court judges that she wanted to be free and to be with her husband.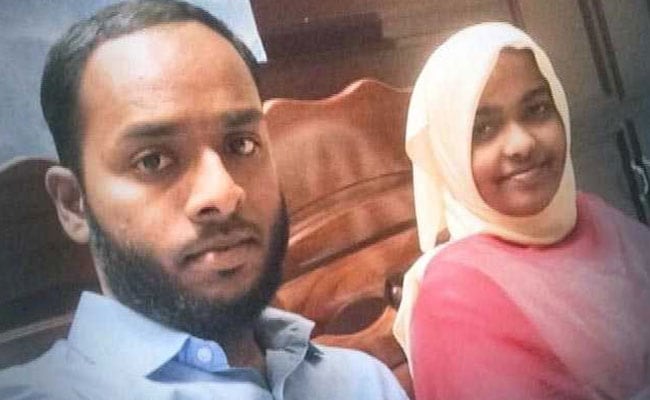 "I want to continue my course but I want to see my husband
...I am mentally harassed at my home (parents' home). I don't want to go back to my home. I want to be with my husband," she said.
When she asked the court to make her husband her guardian, the judges refused. "A husband cannot be a guardian of his wife.
A wife is not a chattel. She has her own identity in life
and society. Even I am not guardian of my wife. Please make her understand," said Justice DY Chandrachud.
Hadiya's father says the case is not over. "We never abused her. I am happy with Supreme Court. I was worried about her education but now I am happy. The annulment of their marriage stands upheld," Hadiya's father KM Ashokan told reporters.
Hadiya's marriage is being investigated by the NIA or National Investigation Agency after her father alleged that she is one of many vulnerable young Hindu women being recruited by terror groups like ISIS through "love jihad" or marriage.
Hadiya met Shafin Jahan through an Islamist matrimonial website. The National Investigation Agency alleges that the website has links to a terror group.