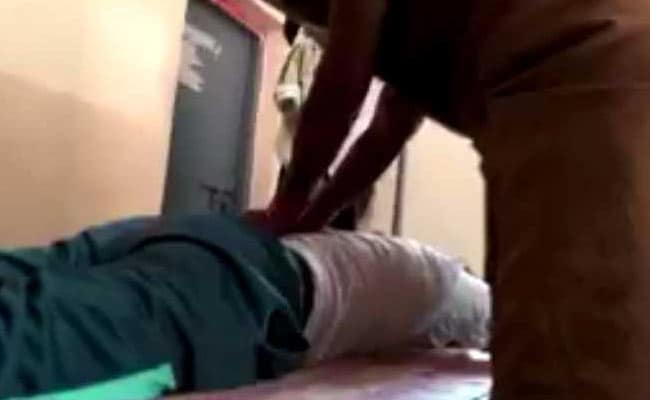 Hyderabad:
An assistant sub-inspector (ASI) in Telangana was today suspended after a
video purportedly showing him receiving "massage" from a woman home guar
d went viral. ASI Hassan has been suspended for his "misconduct", said M Stephen Raveendra, Deputy Inspector General of Police, Hyderabad Range.
In the video, which was also telecast on TV channels yesterday, a police officer is lying face down in his undershirt and pants while a policewoman, in her uniform, is seen pressing his back. The alleged incident occurred a few months ago at the armed reserve headquarters in Jogulamba Gadwal, Superintendent of Police (SP) MS Vijay Kumar yesterday said.
He added that he ordered a probe as soon as the video came to his notice.
The ASI was apparently suffering from a backache and had requested the home guard to press his back which she did willingly, the Mr Kumar claimed.
Earlier this month, an inspector in Hyderabad was suspended after a video of him receiving massage from a male home guard at his house went viral.
The officer denied it was him sitting in a chair watching TV as his subordinate, in uniform, massaged his bare back.