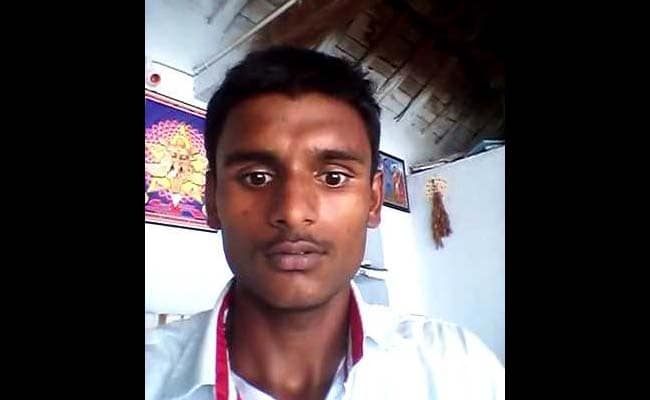 Karimnagar, Telangana:
For 15-year-old Satish, a regular day at school ended with a drastic decision to end his life. But not before a chilling video message that the teen shot, detailing the 'humiliation' he faced after allegedly being punished in school for not paying his fees. His body was later found on a railway track.
On Wednesday, Satish, a student of Class X at a private school in Peddapalli in Telangana's Karimnagar district, was allegedly slapped by the principal and was later made to stand outside the classroom along with six other boys after he failed to pay his fees. During lunch break, the teen reportedly came home where he shot a video on a cellphone that he had borrowed from his cousin while on his way back.
In the video, Satish, seen wearing his uniform, described the events at school that day. Son of farmers and the youngest of three siblings, Satish said that he had already paid Rs 5,000 as fees and that his family could afford no more. He said he felt 'humiliated' after being punished and had decided to end his life. The teen asked his parents not to look for him and said goodbye to his friends.
He also left a note near a TV, asking his family - who were not present at the time - to see the video.
Just when he was leaving, Satish's father arrived and asked why he was going back to school earlier than usual. Satish only said that he had work to do and left.
His body was found on a railway track, about 20 kilometres from his home, in the evening. The police registered a case after finding the 'unidentified' body.
The tragedy came to light only a day later after Satish's parents filed a missing person complaint. His note and video were discovered later.
"There may have been some financial issues at home but both children and parents need some counselling about being able to talk to each other and vent their feelings and seek support," Prashant Reddy, Circle Inspector, Peddapalli said.
A case of abetment to suicide has been registered against the management of the private school.