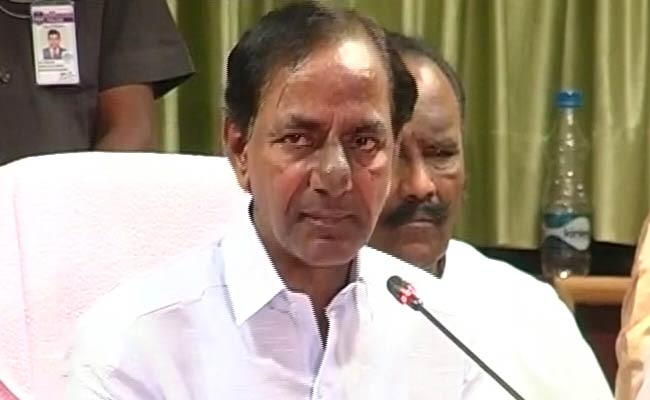 Hyderabad:
The five-day 'Ayutha Chandi Maha Yagam', being performed by Telangana Chief Minister K Chandrasekhar Rao at his farm house in neighbouring Medak district, began this morning.
Mr Rao was accorded a traditional welcome at the 'yagashala' when he arrived there. He undertook a circumambulation of the 'yagashala' before performing 'Garu Prarthana' in front of the idol of 'Chandi Matha', a release from his office said.
The 'Garu Prarthana' marked the beginning of the 'yagam' rituals on the first day, it said.
Governor of Telangana and Andhra Pradesh E S L Narasimhan also took part in the puja.
'Gou puja', 'Maha Mantapa Sthapanam', 'Chandi yantra lekhanam', among others, formed part of the rituals on the first day, the release said.
About 2,000 priests from Telangana, Andhra Pradesh, Maharashtra, Karnataka and Tamil Nadu are taking part in the mega 'yagam' being performed for universal peace.
Massive arrangements have been made for the 'yagam' in the sprawling premises at Rao's farm house at Erravelli village in neighbouring Medak district.
President Pranab Mukherjee would visit the place on December 27.
Tamil Nadu Governor K Rosaiah, Maharashtra Governor C Vidyasagar Rao, Union Ministers M Venkaiah Naidu and Bandaru Dattatreya would attend the event on different days.
Andhra Pradesh Chief Minister N Chandrababu Naidu would attend the 'yagam' on December 27, the release said.
Mr Rao had earlier said no government money was being spent for the 'yagam'.