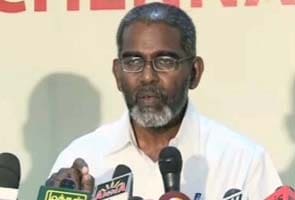 Madurai:
The regional passport office has issued a notice to SP Udayakumar, convenor of the movement spearheading the stir against Kudankulam Nuclear Power Plant asking him to surrender his passport within 15 days.
The letter from the Madurai (south) region passport office asked him to surrender his passport within that period as 98 criminal cases are pending against him and that if he failed to so within that period, the document would be impounded.
Talking to reporters, Udayakumar, convenor of People's Movement Against Nuclear Energy alleged that officials are selective in impounding passports.
However, the office refuted the charge, pointing out that passports of politicians too had been impounded.
He said he had sent a legal notice to the officer concerned and that he was entitled to have a passport for identification and he would not surrender it.