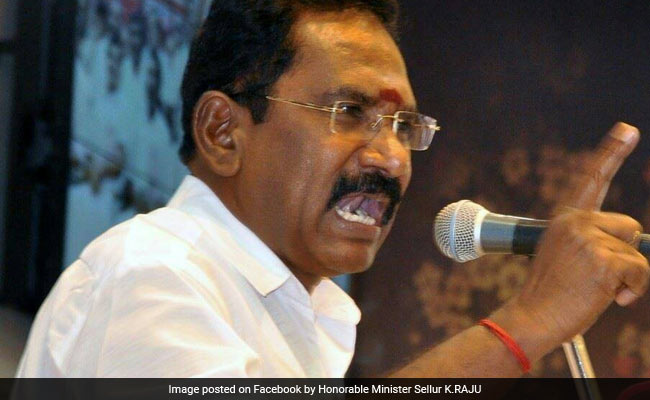 Madurai:
Tamil Nadu Minister Sellur K Raju today stirred a hornets' nest when he said government welfare measures would be given only to AIADMK card holders, even as Deputy Chief Minister O Panneerselvam said such schemes were for all.
"AIADMK party card is what identifies us and is equal to our life itself.... every party member should have it. All party members should have the card. Only if you have it, can you get government welfare schemes benefits either for you or your family, he said at a party event here.
The event was to enroll new members and renew membership of those who had completed five years.
On the vexed Cauvery river water issue, Mr Raju said the Chief Minister was taking appropriate steps to secure the state's share of Cauvery water from Karnataka.
On the local body polls, he said the AIADMK is always ready to face any polls.
Mr Panneerselvam said all government welfare measures were aimed at benefiting the ordinary and poor people and all sections of society, irrespective of party affiliations.
The Deputy Chief Minister said Karnataka has declined water to Tamil Nadu, and added that steps were being taken to initiate legal measures to secure water.
"We have a right to seek water for out standing crops," he said.