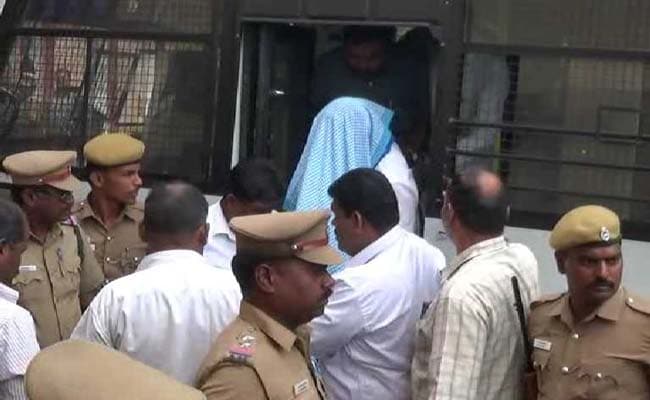 Chennai:
Yuvaraj, the prime accused in the suspicious death of a Dalit man Gokulraj has been remanded to a five-day police custody by a court in the Namakkal district of Tami Nadu.
The local leader of a caste outfit had surrendered on Sunday after absconding for three months.
In June this year Gokulraj was kidnapped by a gang from a temple when he was talking to an upper caste woman and was later found dead on a railway track.
Police suspect Yuvaraj to be the mastermind behind the incident. They believe the gang murdered him and left the body on the railway track. Eleven people were earlier arrested.
Last month the investigating officer in the case, Deputy Superintendent of Police Vishnupriyaa was found dead hanging at her quarters. Her family says she was under pressure from senor officials, who have denied this.
Yuvaraj had reportedly released a recording of a telephonic conversation between him and Ms Vishnupriya in which she suggests she was under pressure from her officers.
In an embarrassment to the police, Yuvaraj was also interviewed by a Tamil television news channel when they were on the look-out for him.
Earlier, the state government had transferred the case to the Crime Branch of the police's Criminal Investigation Branch following her family's demand fora CBI probe.