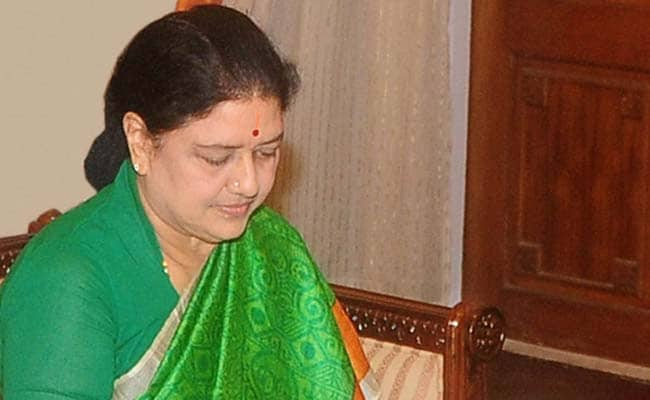 Highlights
Sasikala wants to be Chief Minister of Tamil Nadu
Stop that till you decide her corruption case, Supreme Court is asked
Judges say they will hear the case as scheduled, won't advance it
Chennai:
The Supreme Court has refused to advance its hearing of a case that asks for VK Sasikala to be stopped from taking over as Tamil Nadu Chief Minister till the top court decides a separate corruption case against her.
Ms Sasikala, 61, has been chosen by her party, the AIADMK, to head the government in Tamil Nadu. Till December, the Chief Minister was J Jayalalithaa, who held her party in tight control. When she died, O Panneerselvam, a loyalist who had filled in twice for her in office when charges of venality forced her exit, was made Chief Minister. On Sunday, the AIADMK resolved that he should be replaced by Ms Sasikala, who was Ms Jayalalithaa's closest aide and treated as next of kin by her. Mr Panneerselvam, in keeping with his party's wishes, then resigned.
However, he now says he wants to keep his job and that the written support to Ms Sasikala of 120 of the party's 135 legislators has been exacted by a combination of coercion and forgery. Governor C Vidyasagar Rao heard the competing claims to power of both leaders last evening and has said he needs some time to decide which of the pair should be given a chance to take a trust vote in the legislature.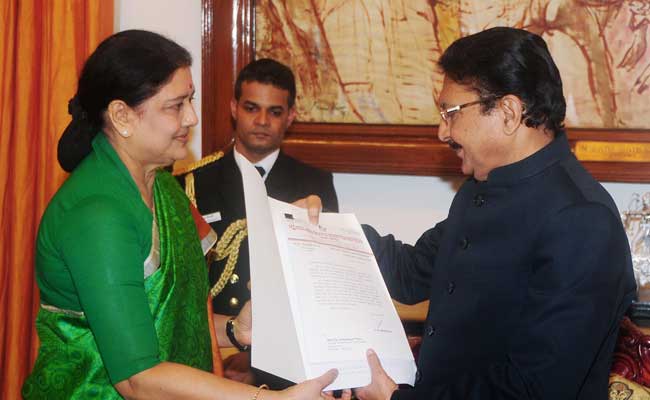 Last week, an NGO petitioned the Supreme Court stating that Ms Sasikala should not be allowed the promotion conferred on her by her party till a decision is taken on whether she is guilty of assisting Ms Jayalalithaa in the early 90s to collect an illicit fortune worth about Rs 60 crore that they shared. The Supreme Court is scheduled to deliver its decision next week. Many commentators have said that it's inadvisable for Ms Sasikala to take Tamil Nadu's top job till the verdict is known - advice on that has allegedly also been sought from constitutional experts by the Governor.
The NGO today cited the political churn in Tamil Nadu to ask the Supreme Court to bring forward its hearing to Monday (it's scheduled for a week from today). The court did not agree.
In Tamil Nadu, large social media campaigns are rallying against Ms Sasikala, stating that her political inexperience and her family's allegedly dodgy business dealings should rule her out, and that Mr Panneerselvam, who, till this week had no mass following, should remain in charge.
Meanwhile,
the legislators who are backing Ms Sasiakala
remain sequestered in hotels to prevent them from changing their mind under the influence of Mr Panneerselvam. They were last seen two days ago.