Pamba, Kerala:
A group of six women of menstrual age arrived at the Pamba base camp today in an attempt to enter the Sabarimala temple. Protests against the group of women have intensified, with protesters claiming they will not allow them to enter the famous hill shrine. Police said 11 women had reached Pamba, but only six of them wanted to make the full trek. "We are awaiting instructions from our higher officials," a police officer told NDTV.
After the Supreme Court opened the gates of the Sabarimala temple to women of all ages, protesters have forced more than a dozen women of menstrual age to abort their attempt to reach the shrine. But the six women who are attempting to enter the temple today are part of a group of 30-50 women who are trying to reach the famous hill shrine collectively. "We are moving strategically. There are many Dalit women who are also reaching Sabarimala for darshan today. The state and police have to show enough will to ensure that we can have our rights," one of the leaders of the group has told NDTV.
Here are the highlights on the situation at Sabarimala:
Read Here: Sabarimala Temple: Women Evicted From Base Camp Amid Protests: 10 Points
Eleven women, who were waiting at Pamba to attempt the 12-km trek to the Sabarimala hill shrine, said they were evicted from the base camp by the Kerala police following a huge face-off with protesters. The police have denied the accusation. The group was expected to be the first of several planning to attempt the trek in December - three months after a Supreme Court order that opened the temple doors to women of all ages. Around 40 women are expected to arrive over the next few days to attempt offer puja when the temple opens for Makarsankranti on December 30.
More teams of women are moving towards Sabarimala, even as protesters ensure the first group is sent back
The group of 11 women has been evicted from the Pamba base camp by the police after protests started to turn aggressive
Selvi, the coordinator of the women's group looking to trek to Sabarimala, has said that they will
withdraw from the trek
if police don't provide security
Devotees of Lord Ayyappa hold a protest before the group of women devotees gathered at the Pamba base camp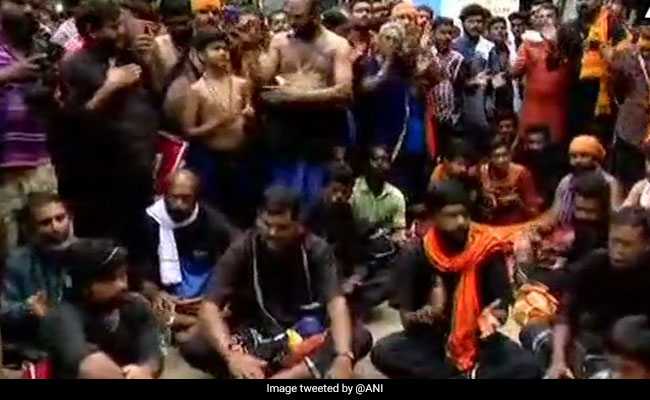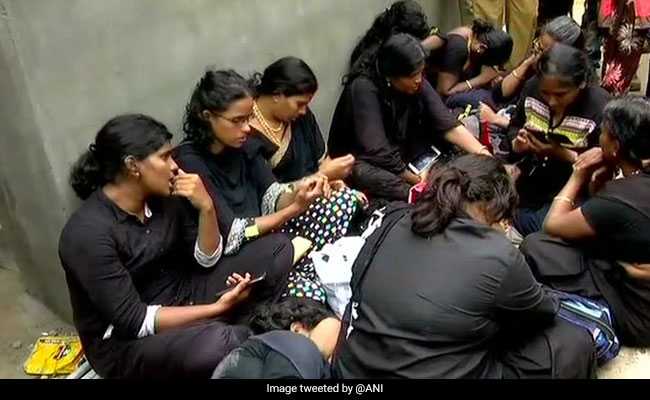 "Devaswom Board has not been officially informed about anything. Let the police take the required decision and we will see," Tavancore Devaswom Board President A Padmakumar said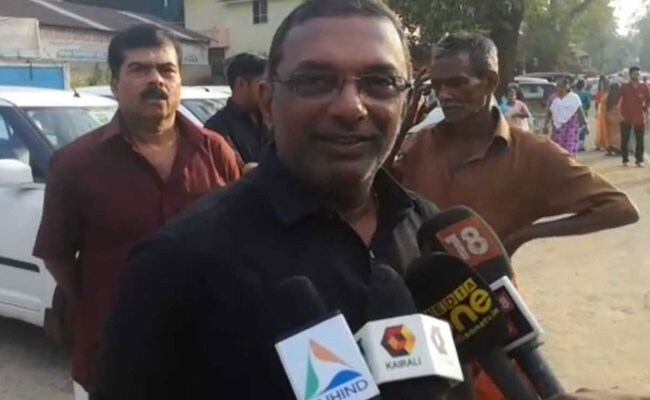 "The priest at Pamba refused to give us irumudi (a bag with offerings for Sabarimala Temple carried on their heads), men snatched our irumudi kit": Women's group chief to NDTV on Sabarimala entry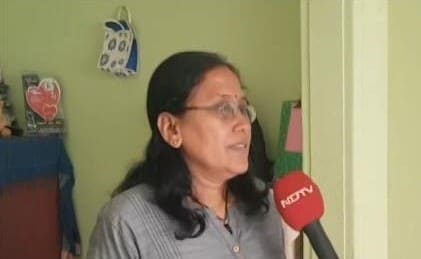 The women who have reached Pamba are part of a 50-member group from several states including Tamil Nadu, Kerala, West Bengal and Odisha who will try to enter the shrine together
Several other women are reportedly heading towards Pamba to try and trek all the way to the Sabarimala shrine