New Delhi:
Superstar-politician
Rajinikanth's film 'Kaala movie' was released
across the country today, a day after the Supreme Court refused to stop its screening. Pro-Kannada groups had appealed against the film's release, upset with Rajinikanth over his comments on the Cauvery river dispute between Karnataka and Tamil Nadu. '
Kaala
's' release in Karnataka comes as the first big test for the new chief minister HD Kumaraswamy, who had said the film should not be released in his state "in the present situation".
Around 600 screens will show
'Kaala'
across Tamilnadu and 120 theaters will show Kaala in Chennai and Chengalpet.
Here are the Live updates of Kaala movie release:
Pro Kannada organisations had protested against the release of the film after Rajinikanth's comments on the sharing of Cauvery waters - a troublesome issue between Karnataka and Tamil Nadu. The protestors gathered at Orion Mall in Yeshwantpur in Bengaluru and raised slogans and waved flags before being bundled away by police.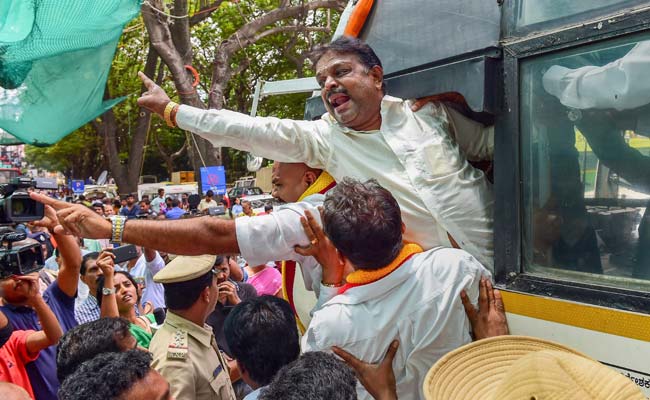 Kaala Releases Amid Fan Frenzy, No Show In Karnataka: 10 Facts
Superstar-politician Rajinikanth's film "Kaala" was released today across the country, except Karnataka. Pro-Kannada activists have called for a ban and threatened to disrupt screenings in the state

Here is how fans are reacting on social media after watching Rajinikanth's movie "Kaala":

It started slowly with family, love add then moved towards action plot. Love portions r awesome, Flashbacka animation la ye mudichitaru (nandri deivame). Interval pakka mass. Comedies worked well. (1)

- Poovanesh Saravanan (@Poovaneshp) June 7, 2018
#Kaala - Super first half with mass scenes, comedy, love and lot of political scenes.. Interval scene sema mass..2nd half full of political scenes with some predictable slow scenes..

Better than kabali..

- USA தமிழன் (@tsudhans) June 7, 2018
That climax sequence of #Kaala with the Hindi voiceover till that vinnayum mannayum song. That's one of the best portions of film making I've seen recently. Be it the narration, the music, the acting, and the colors, etc. @beemji n @Music_Santhosh stood out.

- Karthik Chidambaram (@ckntcalvinklein) June 7, 2018
#kaala#SuperstarFever@rajinikanth@dhanushkraja@thondankani@beemji suffering from kaal feverrr... kyarea kaala va..... செம தலைவா... 👌👌👌👌💥💥💥

- Aditya (@MSADITYA96) June 7, 2018
#Kaala
Superb movie
By the great living legendary#Rajinikanth
Movie prove why people love him
And why he becomes biggest star of the bollywood#Kaala#KaalaFromTomorrow#Bollywood

- Yes Kumar (@YesKuma03461585) June 7, 2018
In Rajinikanth's "Kaala" Release, HD Kumaraswamy's First Test
"Kaala" is facing the anger of pro-Kannada groups who have threatened to disrupt screenings if the movie releases despite a ban by a Karnataka film body.

Fans offer milk to Rajnikanth's poster, burst crackers as they gather in large numbers to to watch the film Kaala at a theatre in Chennai.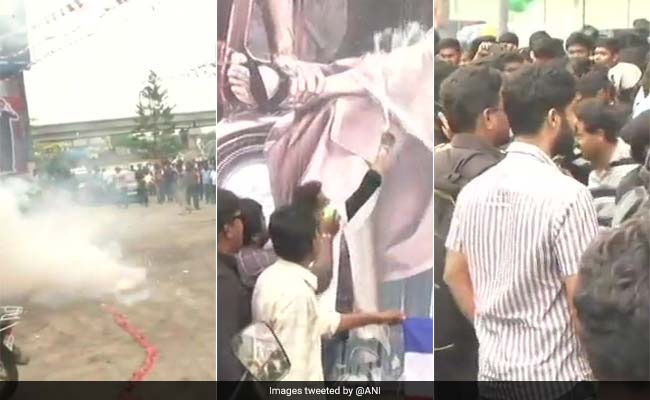 A Japanese couple has flown all the way from Osaka to Chennai to watch Kaala first day first show.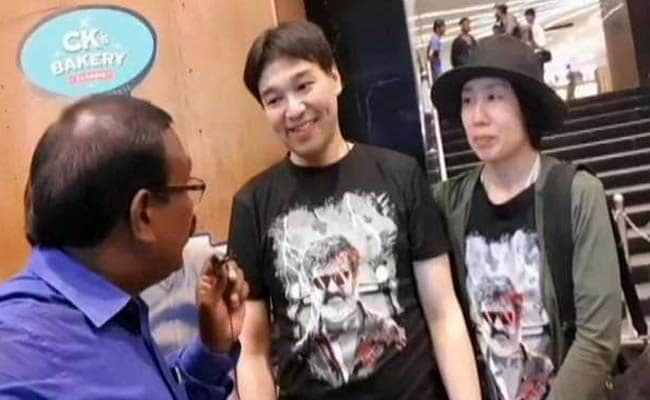 Fans outside a theatre in Chennai at 4.15 am cheering for Rajinikanth - some wearing customized Kaala t-shirts.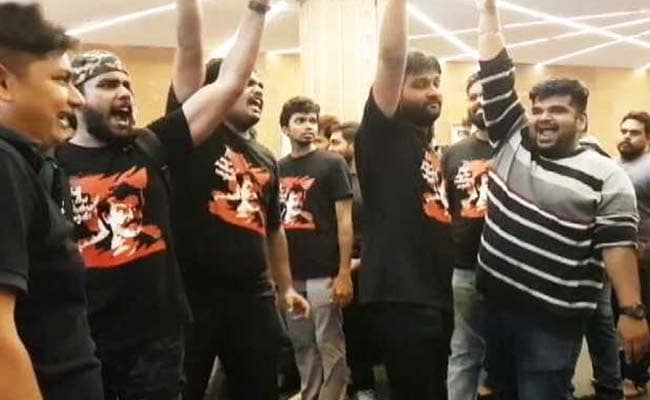 Rajinikanth fans queue up in large numbers outside Mumbai's Carnival Cinemas to see his latest movie 'Kaala'.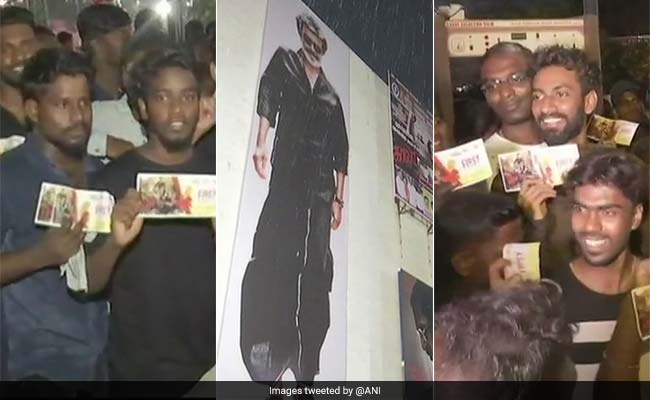 Around 600 screens will show Kaala across Tami Nadu and 120 theaters will show Kaala in Chennai and Chengalpet.