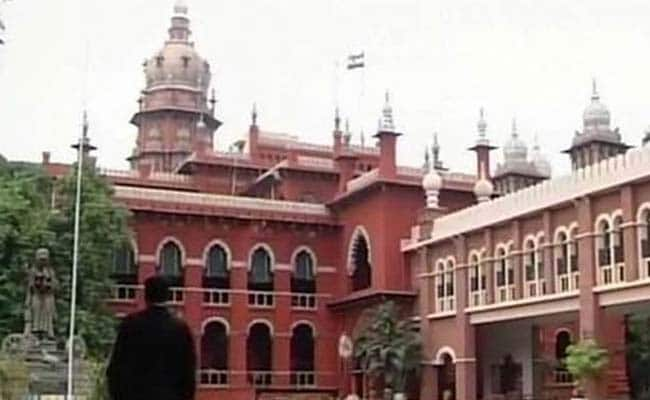 Chennai:
The Madras High Court has dismissed a Public Interest Litigation (PIL) seeking a ban on PETA, holding the plea was 'a misadventure' filed for publicity against the backdrop of Jallikattu protesters demanding a ban on the animal rights advocacy group.
"We find this a misadventure only for publicity sake, given the current social context on account of the role of PETA vis-a-vis the Jallikattu issue. This petition is dismissed," the first bench, comprising Chief Justice Sanjay Kishan Kaul and Justice M Sundar said.
The PIL, filed by hotel employee Dinesh of Chennai, sought a direction to the Union Home Ministry to ban PETA. The petitioner submitted that PETA was an NGO coming under the ambit of the Foreign Contribution Regulation Act and so had "no locus standi" to file cases challenging State and Central laws.
PETA was one of the petitioners in the Supreme Court against conduct of Jallikattu. The NGO had invited the wrath of pro-bull taming sport protesters in the wake of its opposition to the event.
After hearing the plea yesterday, the court noted, "We are troubled by the tenor of the petition."
The court noted that the petition "seeks to suggest that entertaining PETA's petitions by the Supreme Court amounts to violation of sovereignty and integrity of India and because it had sought to challenge laws made in India, it should be banned."
The court also held that the view was contemptuous.
"In our view this is contemptuous of the Supreme Court, as it is the prerogative of the court whether to entertain or not to entertain a petition."
On the petitioner's submission that PETA was indulging in "sexiest advertisements" and "pornography," the court said "we find nothing of pornography. There are photographs of women sparsely clad propagating non-use of fur and such other materials which affect the rights of animals."
The court also said it would be the prerogative of the executive to take action against any organisation, if any law was violated.