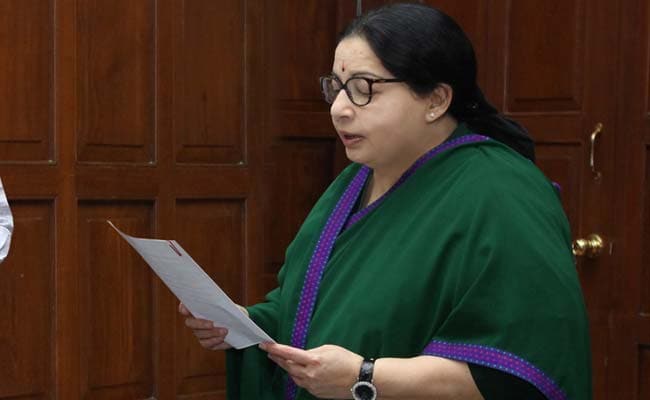 Chennai:
Tamil Nadu Chief Minister J. Jayalalithaa has urged Prime Minister Narendra Modi to personally intervene to ensure best medical treatment and security to an Indian housemaid allegedly attacked by her employer in Saudi Arabia.
"I write to seek your personal intervention in the matter pertaining to the brutal attack on a poor female household worker in Saudi Arabia, Ms Kasthuri Munirathnam, who hails from Vellore district in Tamil Nadu," Ms Jayalalithaa said in her letter released to the media today.
"As you may be aware, Ms Kasthuri has suffered grievous injuries, including a severed arm. Her life is reportedly at risk," she wrote to Mr Modi on Friday.
Ms Jayalalithaa said Ms Kasthuri had gone to Saudi Arabia to eke out a living to support her family.
The chief minister said as per a report from the Indian Embassy in Riyadh, she clearly said that injuries on her were inflicted by her employer.
"Indian Embassy officials who interacted with doctors attending on Ms Kasturi stated that her mental condition had been assessed as very stable," she said.
Citing media reports, the Tamil Nadu chief minister said the Saudi police were trying to project that she got injured while trying to escape from her employer's home and also that her mental condition was not very stable.
"Considering the circumstances of her case, the government of India should take all steps to provide the best medical treatment to her and ensure her early and safe return to India. During the period of her stay in Saudi Arabia, adequate security also needs to be provided to her," Ms Jayalalithaa told Mr Modi.