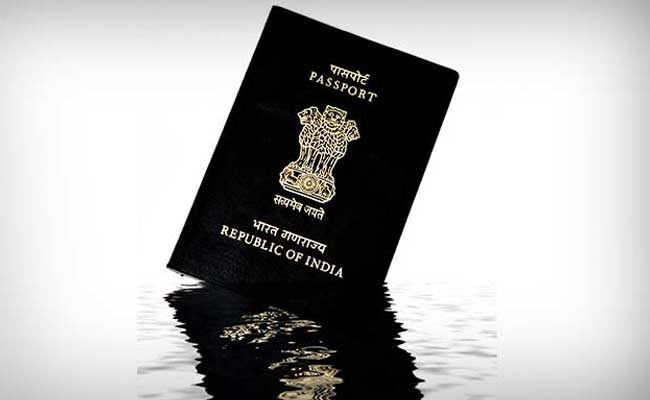 Chennai:
The Madras High Court has directed the Indian Embassy at Atlanta, USA, to issue a fresh passport to one Srivatsan Pallavaram without taking note of a Lookout notice issued by police against him in a matrimonial dispute so to enable him to attend legal proceedings in different courts in Chennai, including the High Court.
A division bench, comprising justices R Sudhakar and S Vaidyanathan, was hearing a civil miscellaneous appeal filed by Mr Pallavaram, an Electrical Engineer residing in the US, against the order of Principal Judge, Family Court at Chennai, ordering interim maintenance to his wife.
The court directed him to apply for issuance of fresh passport at the Indian Embassy at Atlanta, Georgia, USA, so as to enable him to attend the proceedings before the High Court, Family Court and resolve the dispute amicably.
Mr Pallavaram and his wife, a doctor were living in US after their marriage, but after six months she returned to India. On a complaint from the wife, All Women Police Station, at Thirumangalam registered a case under Dowry Prohibition Act against Mr Pallavaram and his parents.
Interim bail was granted to the parents and Mr Pallavaram obtained anticipatory bail in the case.
As Mr Pallavaram was avoiding appearance before the court, a look out notice was issued by the Deputy Commissioner of Police against which Mr Pallavaram filed a petition to recall it which was also dismissed.
Counsel for Mr Pallavaram submitted that because of the lookout notice, Mr Pallavaram was unable to get his passport from Indian Embassy at Atlanta, in USA to proceed to India.
The court, which passed the interim order on the appeal filed by Mr Pallavaram, directed him to apply seeking a fresh passport to the Indian Embassy at Atlanta. It directed the Embassy to consider and issue fresh passport without taking note of the lookout notice.
The bench further directed Mr Pallavaram to file an affidavit of undertaking before the Embassy that he will undertake to appear before the High Court and Family Court and Chief Metropolitan Magistrate Court at Egmore.
It directed the Registry to communicate the order to authorities, including the Chief Immigration officer, and External Affairs Ministry.
The ministry should communicate the order to the Consulate General of India-Atlanta by email or any other mode for processing the application for issuance of fresh passport.
It then posted the matter for further hearing to April 18.
(This story has not been edited by NDTV staff and is auto-generated from a syndicated feed.)