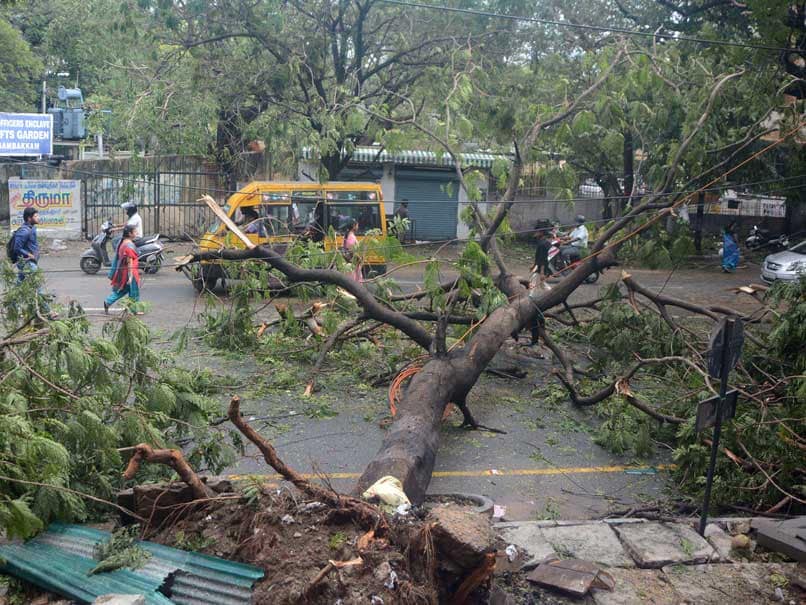 Karaikudi, Tamil Nadu:
Senior Congress leader P Chidambaram today accused the Centre of 'betraying' Tamil Nadu by not releasing interim relief to the state in the wake of cyclone Vardah.
Speaking to reporters in Karaikudi, he said that during such times an interim relief of Rs 500-100 crore is initially announced by the Central government before the final sum is decided following a report by the assessing team.
"However, Centre has so far not announced even one rupee as interim relief. I accuse Centre of betraying Tamil Nadu," Mr Chidambaram, also a former Union Home Minister, said.
He also questioned the delay in the visit of the Central team, which started its assessment of the cyclone-hit districts today after meeting Chief Minister O Panneerselvam.
The team had arrived in Karaikudi, 15 days after Cyclone Vardah had crossed the coast, he said, adding, "there is no answer as to why the team had not been deputed during these 15 days."
Asked about the Centre advocating cashless economy, Mr Chidambaram said "When even advanced and developed countries like Germany were relying on 80 per cent cash transactions, cashless transaction in India is not acceptable."
The former Union Finance minister said demonetisation had led to steep fall in prices and traders had suffered loss of several lakh crores of rupees, adding, seizure of new notes at different places "only exposed the government's inability and flaws in the administration."
A spinning mill in Sivaganga district was not able to sell yarn worth Rs 15-crore and workers had been affected, he said, adding, he had spoken to the Textile minister regarding the issue.
On insufficient rain during the North East monsoon, Mr Chidambaram wanted the Centre to declare Tamil Nadu "drought hit state" and provide relief for affected farmers.
The arrest of Sekar Reddy showed that "illegal sand mining "was going on all these days."
Businessman J Sekar Reddy and his associate K Srinivasulu were arrested on December 21 after Income Tax searches at his residence and office in Chennai resulted in seizure of 127 kg of gold and over Rs 170 crore in cash post demonetisation.