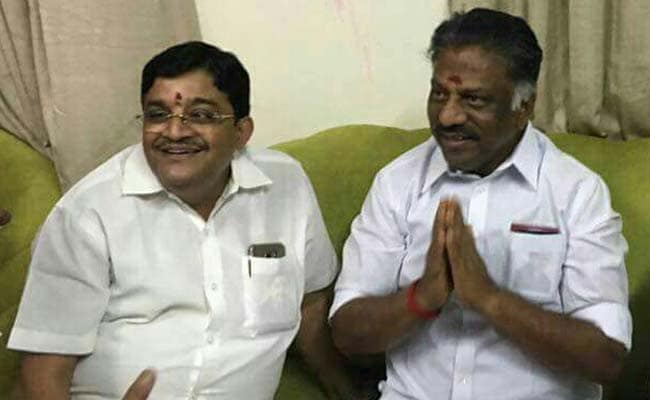 Chennai:
It could be a veteran's angst at being sidelined, along with others like him. Or a signal of a larger rift in the party. Either way, AIADMK member of parliament Dr V Maitreyan's tweet this morning red flagged deep fissures in Tamil Nadu's ruling party, which is still
struggling to find its feet
almost a year after the death of its powerful leader and former Chief Minister J Jayalaithaa.
On Tuesday, the 63-year-old parliamentarian had tweeted, "It's three months since EPS and OPS camps merged. But minds?" Twenty fours later on Wednesday, he posted on his Facebook page, "It's not my personal view as Thambidurai says. I've echoed sentiments of majority of grassroot cadre."
Those close to him say the senior lawmaker is disillusioned that many seniors like him who threw their weight behind Deputy Chief Minister O Panneerselvam or OPS when he took on VK Sasikala,
now ousted as the party's chief
, have not been rewarded for their loyalty.
When OPS and Chief Minister E Palaniswami announced that they were dissolving their differences and merging their factions, OPS supporters like Mr Maitreyan were promised a place in the powerful 11-member eleven steering committee that was set up to run the party, but they are yet to be appointed.
OPS got key posts in the merger. He heads the steering committee, with Chief Minister E Palaniswamy or EPS as his deputy in it, the reverse of their positions in the government.
Senior ministers have played down Dr Maitreyan's tweet. "There is no rift in the party; it is purely an intra party issue and he should have brought it to our notice," said Fisheries Minister D Jayakumar.
But the timing could damage the party, which faces big tests in local body polls soon and also a prestigious by-election for Chennai's RK Nagar, Ms Jayalalithaa's assembly seat.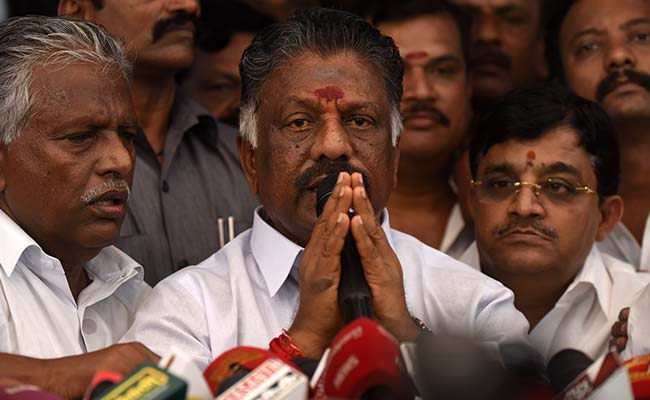 OPS had rebelled in February this year after he was forced to step down as Chief Minister by VK Sasikala, who had ambitions to the top post. When the Supreme Court quashed those hopes by convicting her for corruption and sending her to jail, she picked EPS, then a loyalist, to be Chief Minister.
Sources say that though they have ensured they have control of both the party and the government, both EPS and OPS must worry that the AIADMK cadre may not be with either of them.
Breathing down their necks is Ms Sasikala's nephew TTV Dinakaran, who claims to lead 18 rebel AIADMK lawmakers. As their factions merged, EPS and OPS had declared that Ms Sasikala and Mr Dinakaran now stand expelled from the party, a decision that the two contest.
The clear lack of stability and a big leadership crisis in the AIADMK ever since Ms Jayalalithaa died has emboldened arch rival DMK, which says with 18 of its own MLAs against it, the EPS government is now in a minority and so must be dismissed.
The opposition party has accused the government of wasting precious time in indecision on policy matters, first when Ms Jayalalithaa was in hospital for several months before her death and later because of the infighting.
The BJP, which has been looking to consolidate its position in Tamil Nadu and hoped to align itself with the state's ruling party, is also peeved by the infighting. Prime Minister Narendra Modi also seemed to put the AIADMK leadership on notice recently
when he visited DMK chief M Karunanidhi
at his home in Chennai and invited him to recuperate at his residence in Delhi.