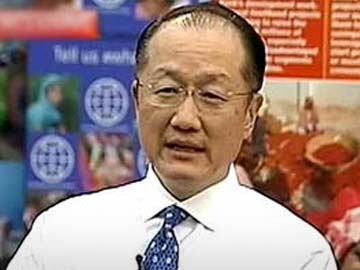 Chennai:
World Bank Group President Jim Yong Kim arrived today on his first visit to Tamil Nadu and hailed the state's strides in the automobile industry. On a three-day visit to India, Kim arrived from Delhi this afternoon.
"Very excited to be here. Tamil Nadu is good in automobile (industries). We are going to expand the membership worldwide. Presently 700 (world bank) members are there," Kim told reporters at the airport.
Later he went to the World Bank Chennai office situated at Taramani and interacted with employees for over 30 minutes. Kim then called on Chief Minister Jayalalithaa at the Secretariat.
According to a World Bank press statement, Kim would visit the Bank supported project sites in Tamil Nadu to see the challenges of India's rural-urban transformation, and how, empowered with right skills, rural women in the state are taking advantage of emerging urban employment opportunities.
World Bank Group assistance to India between July 2013 and June 2014 amounted to USD 6.4 billion.
It included USD 2 billion from IBRD, USD 3.1billion from IDA and USD 100 million from Clean Technology Fund that World Bank Group administers. The World Bank's private sector arm IFC, has committed USD 1.2 billion in India.