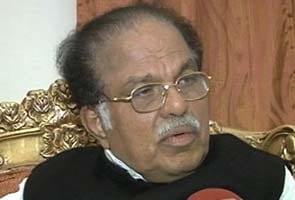 Idukki, Kerala:
A plea by a woman abducted and raped by 42 men in 1996 that Rajya Sabha Deputy Chairperson PJ Kurien was one of her assaulters and should be made an accused was rejected by a Kerala court today.
Mr Kurien, a Congress politician, was exonerated by the Supreme Court in 2007 in the Suryanelli case, which gets its name from the place in Kerala the woman belongs to. She filed the petition against him last month.
The court said today that in light of state Director General of Prosecution T Asif Ali's report, there was no basis for a reinvestigation against Mr Kurien.
The woman, who was 16 when abused, is likely to challenge the verdict in the Kerala High Court. She had last month also approached the police to file a case against Mr Kurien but it was turned down.
In 2005, the Kerala High Court tried 35 men in the case and convicted only one - a lawyer named Dharmarajan. This January, the Supreme Court set aside the verdict and ordered a re-trial within six months.
Since then, there has been a clamour by the opposition in Congress-ruled Kerala and at the Centre for Mr Kurien's resignation. The 72-year-old leader has refused to step down, saying he was cleared by the Supreme Court. The union government has also defended Mr Kurien, telling Parliament that three separate police investigations had cleared him.
The Kerala High Court is from tomorrow likely to take up the bail pleas of 25 accused in the case.