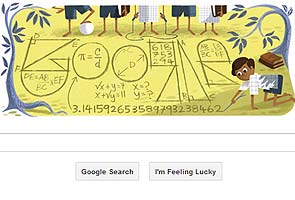 New Delhi:
Famed Indian mathematician Srinivasa Ramanujan's 125th birthday has been featured in the latest Google doodle. Mr Ramanujan is known for his extraordinary contributions to mathematical analysis.
He was born in Erode, Tamil Nadu.
Prime Minister Manmohan Singh has announced 2012 to be the National Mathematical Year to celebrate Mr Ramanujan's birthday.
(With inputs from IANS)