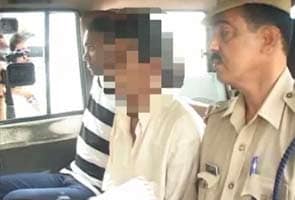 Kannur:
A day after the father and uncle of a 13-year-old girl in Kannur, Kerala were arrested for allegedly raping her for two years, and her minor brother sent to a juvenile home, police sources say there is pressure on the victim from her extended family to backtrack.
The girl is being kept at a women's centre in Thalassery for the last few days. Her mother has not taken a stand on the issue.
The girl first confided in her teachers, who called the police. The father and uncle were arrested and a case of rape registered against them. The girl's 15-year-old brother was sent to a juvenile home.
The police also found that the victim's older sister died two years ago - she allegedly committed suicide. An investigation has been started to find out if she too was abused by the men of the house, but the police haven't found anything suspicious so far. The police has said that there is a fourth accused in the case, another of the victim's uncle who is on the run.
The child reportedly told her teachers that her sister killed herself to escape similar abuse.
The family is poor. The girl's mother works as a porter, said KC Rosakutty, who heads the Kerala Women's Commission that is overseeing investigations in the case. She said the victim's mother claims she had no idea about the incident.
"It is very sad that the mother is also not coming forward and reporting the case. This shows the situation in the house. She might be afraid of her husband," Ms Rosakutty said.
The commission has offered to take the girl under its care. Ms Rosakutty said it might write to the chief minister for an enquiry into the older sister's death. Congress activist Suma Balakrishnan has also approached Home Minister T Radhakrishnan seeking a thorough probe into both the cases as well as the arrest of all those involved in the two crimes.
"This is a shocking case of two minor sisters being raped by family members. The police say the older sister committed suicide. But this needs to be probed as no proper enquiry was done," Ms Rosakutty said.
Get Breaking news, live coverage, and Latest News from India and around the world on NDTV.com. Catch all the Live TV action on NDTV 24x7 and NDTV India. Like us on Facebook or follow us on Twitter and Instagram for latest news and live news updates.