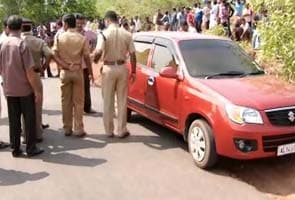 Kasargod, Kerala:
The bodies of a Bharat Heavy Electricals Limited (BHEL) employee, his wife and their two children were found in their locked car at in Kasargod in Kerala on Tuesday.
The man was an employee of the BHEL unit in Kasargod, while his wife was a nurse at the town's General Hospital. Their children, a boy and girl, were aged 12 and 10 years respectively, police said.
The boy's body had burn marks, while the girl had an injury mark on the neck, they said, adding the car had been locked from outside.
Police said they had found that gas had leaked from the tank of the car but were ascertaining the exact cause of the deaths.