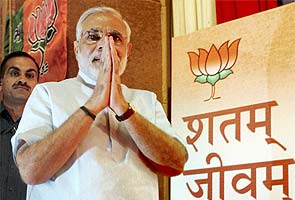 Tiruchirappalli:
Gujarat Chief Minister Narendra Modi would visit Tamil Nadu next month and address a rally in Coimbatore, said P Muralidhara Rao, national secretary of the party in charge of Tamil Nadu and national youth wing.
He said a state level BJP delegation would meet Tamil Nadu Chief Minister Jayalalithaa next month to urge her to give scholarships to poor students.
He was in Tiruchirappalli to address a demonstration held by BJP to create awareness about the need to give educational assistance for poor students.
He said the campaign would be completed in all district headquarters in August and the delegation would meet the chief minister in September first week.