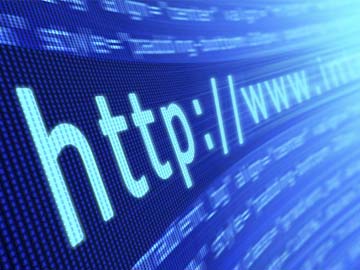 Thiruvananthapuram:
Kerala will soon set up a CyberDome in the Technopark campus to tackle cyber crime in the state, the assembly was informed on Tuesday.
Replying to a calling attention motion moved by Congress legislator V.P. Sajeendran who pointed out that innocent women and children are getting trapped by unscrupulous elements who target them through the internet and the social media, Home Minister Ramesh Chennithala said the government is seized of this new generation crime that has become a social evil.
"This issue is now just not a state issue but has become an international one and the stage has come that we need to open diplomatic channels to resolve cyber crimes. Moreover, we have to re-write existing set of laws as it lacks tooth. Parents too have a role to play in this aspect. Overall, there has to be a combination of factors to tackle this new generation crime and the state government will do its job," he said.
The minister informed the assembly the number of cyber crime cases that have been registered in the state over the years has increased from 73 in 2009 to 548 in 2013.
Sajeendran pointed out the police at present do not have the strength and resources to handle these sorts of crimes and hence the perpetrators continue to harass women and children.
Chennithala pointed out that at present there is just one Cyber Police Station here. He said very soon, there will be a similar stations in Kochi and Kozhikode.
"One hundred and thirteen new posts have been created in the police department. Besides, police officials are being trained in this area of work also," added Chennithala.
Inspector General of Police Manoj Abraham told IANS setting up the Kerala Police CyberDome - a high-tech public private partnership centre - will help tide over new challenges in cyber security and handle cyber crimes.
"It is important to ensure the CyberDome functions in close proximity to the Techno Park campus here, where most of the software companies are located, so the partnerships are easily established. The hardware will primarily be procured by the police department and the establishment costs of the centre can be envisaged on a private-public shared basis," said Abraham.
"This will be a primary monitoring unit for the internet and a separate wing will be created in the Centre for this purpose. They will be responsible to monitor the net and concentrate primarily on anti-terror activities," he added.
The CyberDome will also be the nodal centre for policing the social networking sites and also for awareness campaigns by the police, over the net. An IT firm has already approached the police to do this for free.
For the latest News & Live Updates on Election Results from each assembly constituency in Madhya Pradesh, Rajasthan, Mizoram, Chhattisgarh, Telangana, like us on Facebook or follow us on Twitter for updates.