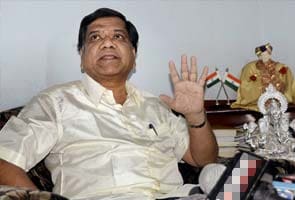 Bangalore:
Karnataka is unlikely to release Cauvery water to Tamil Nadu immediately though the Supreme Court Thursday directed it to do so "forthwith".
"It (directive to release water forthwith) is a matter of serious concern," Chief Minister Jagadish Shettar told the state assembly soon after the top court ordered Karnataka to release 2.44 tmc (thousand million cubic feet) of Cauvery river water to Tamil Nadu for irrigating standing crops in that state.
"Myself and Water Resources Minister Basavaraj Bommai will fly to Delhi in a special plane later today (Thursday) to consult our legal experts on what needs to be done (to protect Karnataka's interests)," he said, replying to a brief discussion on the Supreme Court order.
Mr Shettar and earlier Mr Bommai had told the house that in the past the Supreme Court directives were accompanied by a schedule to release the water over a period of time.
"This time the order is for forthwith release and this is of grave concern," Mr Bommai said as opposition Congress and Janata Dal-Secular members demanded that the state government take all steps to get the directive rescinded.
Both Mr Shettar and Mr Bommai refuted the opposition attack that the Bharatiya Janata Party (BJP) government had failed to provide to the Supreme Court full details of the grave shortage of water Karnataka was facing following failure of monsoon.