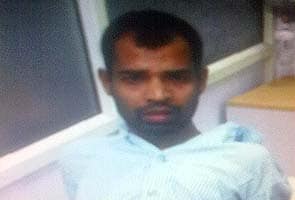 Hyderabad:
A 23-year-old man injured in the Hyderabad bomb blasts - who also survived the Mecca Masjid blast in 2007 - has been spoken to by investigators probing the terror attack.
Abdul Wasey Mirza, who suffered shrapnel wounds and injuries to his legs and ribs in Thursday evening's twin blasts at Dilsukhnagar, told NDTV: "The police asked me several questions. I have answered them all."
"It's my fate that I happened to be at places of both the blasts," he said.
The Hyderabad police says it's not treating Mr Mirza as a suspect. "As part of the investigation, we recorded his statement as a witness along with the others," said city police chief Anurag Sharma.
From his Yashoda Hospital bed, Mr Mirza has just one request for the terrorists who killed 16 people and injured more than a hundred in Dilsukhnagar: "Please don't do it again."
In 2007, when he was 18, Mr Mirza was hurt in a blast at Hyderabad's Mecca Masjid, where 17 people were killed.
His father is confident Mr Mirza will fight back. "I am hopeful my son will fight this too and come out of hospital. The culprits should be brought to book," he said.