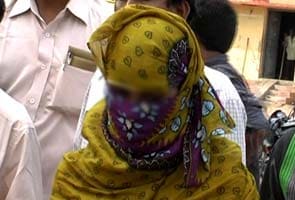 Guntur (Andhra Pradesh):
A 19-year-old college student in Andhra Pradesh's Guntur district has alleged that she is being blackmailed by four college students, two of who raped her a few weeks ago and filmed the sexual attack on a cellphone.
The girl, a first year degree student, has told the police that one of them was her boyfriend. He deceived and lured her to his room, where he and his friend raped her, the girl has alleged.
The boys along with their friends reportedly blackmailed her and demanded money, threatening to put the photos and video on the Internet and make CDs to embarrass her publicly in case she dared to complain to the police, she says.
The police have taken into custody four youth. The accused have been booked under anti-rape law and SC/ST atrocities prevention act.