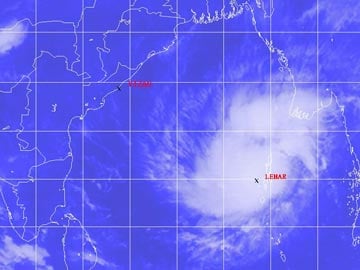 Chennai:
Four Port Blair-bound flights from Chennai were cancelled today following inclement weather in the Andaman and Nicobar islands, airport sources said.
A government carrier and three private operators cancelled their services, sources added.
Severe cyclonic storm 'Lehar' had crossed Andaman and Nicobar Islands close to Port Blair early this morning, the Indian Meteorological Department said.
Yesterday several hundreds of people were evacuated as the severe cyclonic storm with wind speed of above 110 kmph hit Andaman and Nicobar Islands.