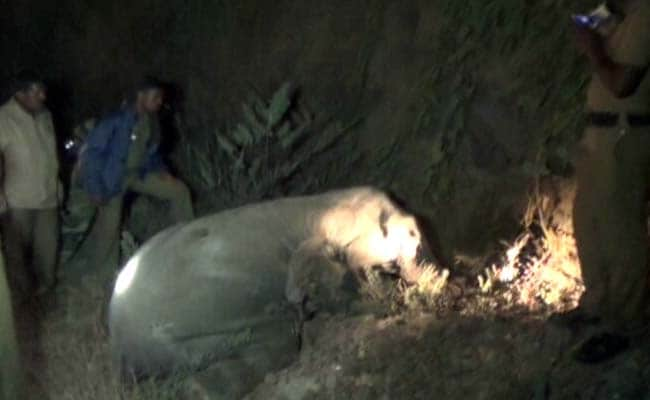 Chennai:
A two-year-old elephant calf was killed by a speeding car on a highway in Tamil Nadu's Krishnagiri district on Tuesday.

The calf was part of a heard of around 15 migratory elephants from Karnataka, heading towards forests in Andhra Pradesh.

This area is known for man-animal conflict over the last few years as migratory elephants are drawn towards agricultural fields in the area with ready to harvest ragi and other grains.


"Although we have dug elephant proof trenches and have set up solar fences, but jumbos keep coming as the trenches get silted during rains" said Rajendran, the District Forest Officer.
Traffic on the Krishnagiri-Hosur Highway was disrupted for a while as officials had deployed cranes to lift the dead animal. It took a while for forest officials to drive the elephants back into the jungle.