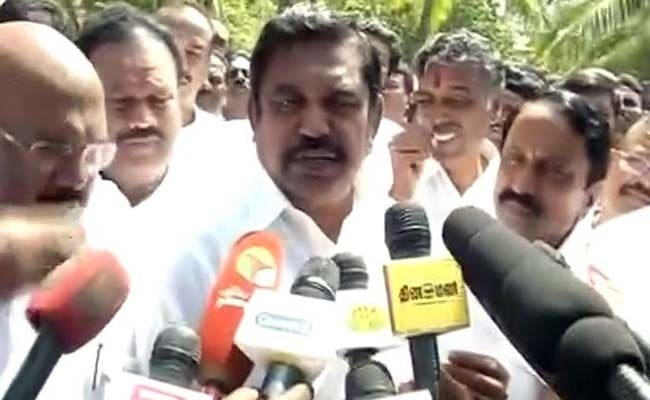 Highlights
Mr Palanisamy, 57, competing for Chief Minister post with O Panneerselvam
Mr Palanisamy is a five-time member of the Tamil Nadu legislature
He was reportedly Sasikala's choice for CM after J Jayalalithaa's death
CHENNAI:
Mr Palaniswami is competing for Chief Minister with O Panneerselvam ("OPS", who was expelled today by the AIADMK at a meeting of about 120 legislators in a resort near Chennai.
Mr Palaniswami, whose loyalty to Ms Sasikala was one of his chief qualifications for his promotion, is a five-time member of the Tamil Nadu legislature; his stronghold is the Salem district.
He joined the AIADMK as a student leader and has held many important portfolios in the party and the government.
Ms Sasikala and Mr Panneerselvam are both from the Thevar community, one of the state's dominant castes, especially in the South. This had caused some concern among the AIADMK. Mr Palaniswami is from the Gounder community dominant in the western part of the state.
Ms Sasikala was reportedly keen to appoint him the Chief Minister after Ms Jayalalithaa died, but eventually went with Mr Panneerselvam.