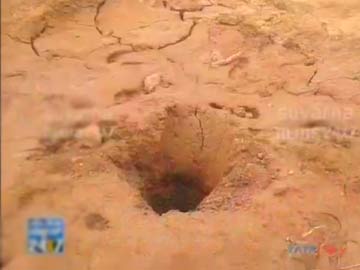 Bagalkot (Karnataka):
Rescuers have launched an operation to bring out the body of a six-year-old boy, who died in a borewell in Sulikere village in Karnataka. The authorities called off nearly week-long rescue operation on Sunday after the boy was confirmed dead on Saturday.
Officials said work began at the site at nearby Sulikere this afternoon to bring Thimanna's body up through the borewell point itself.
Meanwhile, the Advocate General has suggested that the government should conduct post-mortem and DNA test of the boy before taking a decision on closing the well.
After a nearly week-long massive round-the-clock rescue operation, the boy, who fell into the well on August 3, was confirmed dead on Saturday by Belgaum Medical Research Institute and College Forensic laboratory chief.
District in-charge Minister S R Patil had said that a decision to close the borewell in which the boy is trapped would be taken after getting the opinion of Advocate General, and the family members can conduct Thimmanna's final rites only after that.
Authorities called off the operation involving about 500 persons, including teams from National Disaster Relief Force, Hutti gold mines from neighbouring Raichur district and fire brigade after an all-party meeting and visit to the site by soil, medical and forensic experts.
Officials had said on Saturday that the land, where the operation was on to dig a pit-cum-tunnel to gain access to the boy reportedly stuck at a depth of about 160 feet in the 300 feet borewell, would be levelled to make it cultivable.