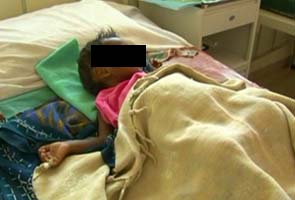 Dharwad, Karnataka:
A baby girl in Karnataka is mending slowly in hospital after her father threw her from the top of a double-storey building he owns.
Doctors say she is no longer in critical condition; her leg is fractured.
Ramesh, 35, has been arrested on charges of trying to kill the 18-month-old baby because he wanted a boy.
He allegedly burnt his baby often with cigarettes.
The daughter he reportedly abused is his only child. His wife complained to neighbours after he threw the baby girl, and they then complained to the police.