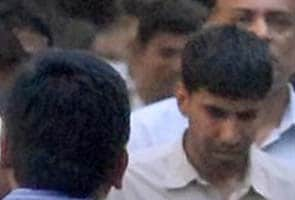 Pune:
A court in Pune has awarded the death sentence to alleged Indian Mujahideen operative Himayat Baig in the 2010 German bakery blast case, calling it the 'rarest of rare' case. Baig fainted in court on hearing the verdict.
Baig is the first alleged IM operative to be awarded the capital punishment in a terror case in India. He had pleaded to the court that he is innocent and shouldn't be awarded a harsh sentence .
On Monday the court had convicted Baig, the only man arrested for the terror attack in Pune that killed 17 people and injured nearly 60 others at the popular eatery in February 2010.
Baig was arrested in September that year. Investigators said they found 1,200 kg of explosives at his home in the Latur district of Maharashtra.
Investigators said the bomb at the bakery was planted by Yasin Bhatkal, a senior member of terror group Indian Mujahideen. He is missing.